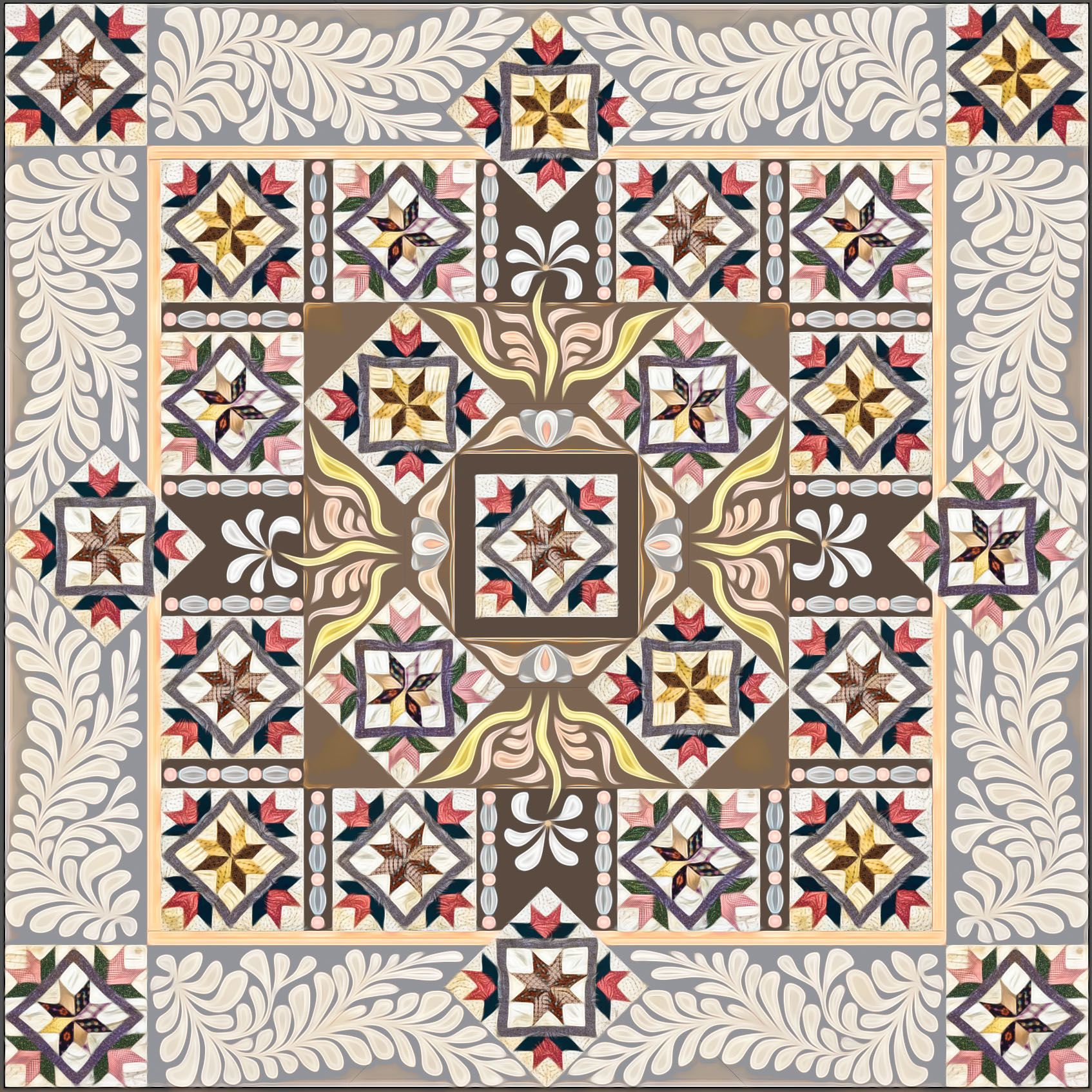 Lizzy's LeMoyne Lillies Design by Ricky Tims
Click image for full view
To appreciate this quilt you must watch the reveal of the blocks. 
The blocks were likely pieced in the mid-1800s, before the American Civil War. I won the 19 hand-pieced blocks in an auction with the Rocky Mountain Quilt Museum. The day I revealed them, I was astounded at their variety and the frugal pieces that was evident in the blocks. I was inspired to see what I might come up with as a design and this is it.
Let me know what you think? Should I make this into a pattern? 
It's perfect for my Lizzy Albright fabrics so I'm calling it Lizzy's LeMoyne Lillies
 TRY THE JIGSAW PUZZLE
Choose your own difficulty. Click the 9-patch grid to change number of pieces. Click the circle arrow to make the puzzle pieces rotating instead of stable orientation. Also, there are tips under the "?" on the upper right of the puzzle. If you'd like a full screen version, click the button below. Have fun!

>