2021 52 Week Challenge Class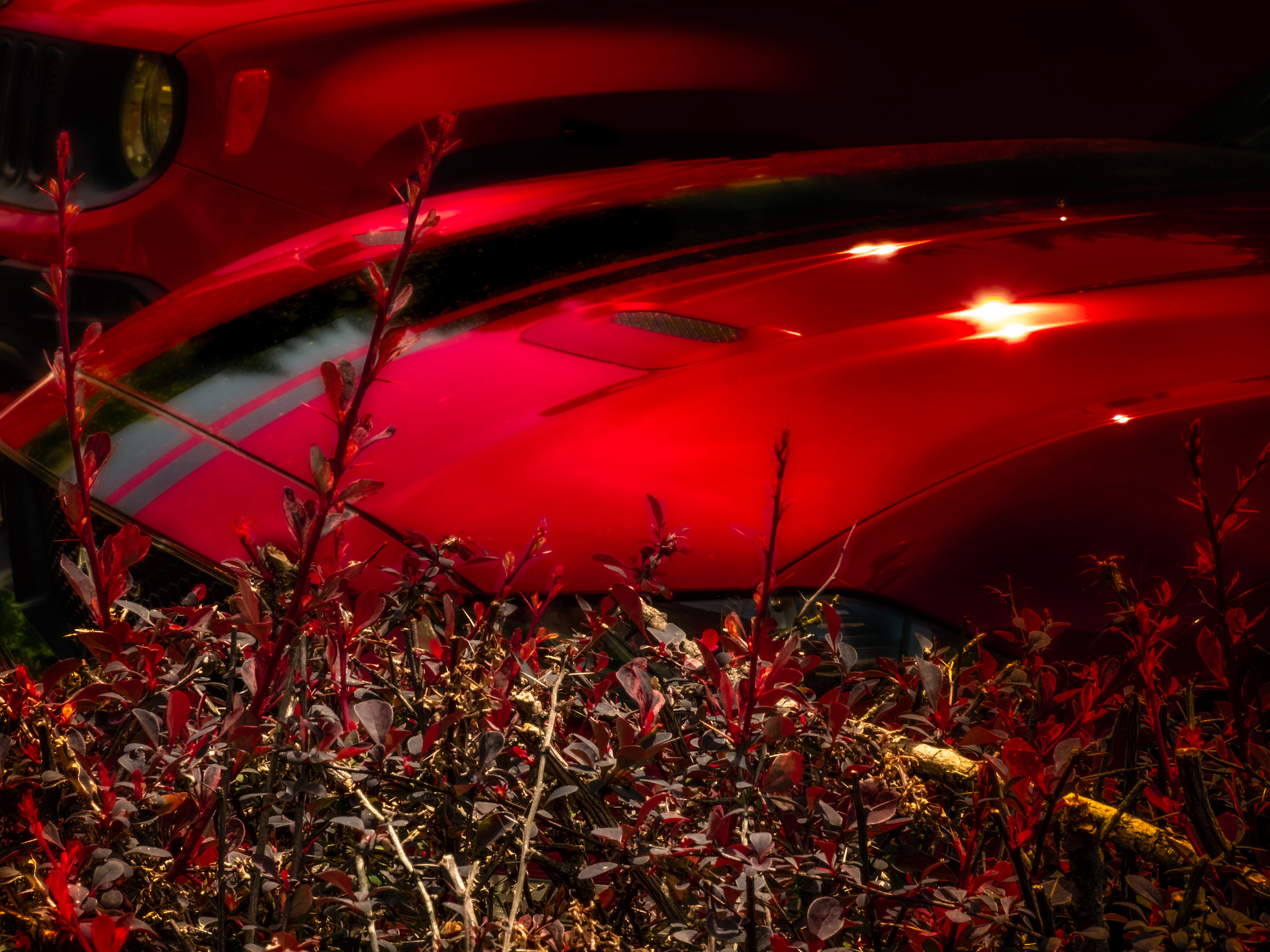 52 Week Challenge Class: RED
Photo by Jill Kerttula
Click to view larger image.
Jill says:
I shot this composition thinking of "lines" (both the car and the sticks and the oposite line of the repition of the three shiney dots.) It was shot in bright sunlight and the car was a washed out red with a ton of pollen on it, so I did some work on that, enhanced the red, then took it into photoshop for "Dreamscaping" with a second layer. I earased the blur over the bushes to add contrast.
2021 Smart Phone Challenge Group

Challenge: Paper
Photo by Maureen O'Neill

Click to view larger image.

Maureen says:

I just got a new iPhone with the 3 lenses. It's wonderfully. I highly recommend if you need a new phone.

 

2021 Critique Group

Challenge: Floating
Photo by Larry Stiles

Click to view larger image.

Larry says:

The Northern Mist: Floating? My first thought, go find a boat. This is an old wooden fisher, well maintained but hasn't left her moorings for some time. Much loved but under used. What you're looking at is where the stem meets the keel, called the cutwater. It's the part of the boat that the water meets first. Where the boat itself bridges the ancient interface between the wind and the waves, the sky and the sea.
We have here many different types of light, direct, indirect, refracted, shadows and some sort of sun burst thing in the water to the lower left that I don't understand and everything changed as the polarizing filter was adjusted. Drastic fun.
Ricky's Challenge Photos:

Challenge: Floating
from the 2021 Critique Group


Click to view larger image.

Ricky says:

Today is a foggy day and out walking the dogs I looked down my new gravel path to the few non-burned trees near my house and saw magic. I love the original, just plain foggy, but decided to see what Topaz Studio 2 might offer. I used the City Flare which brings some highlight accents. Then, decided maybe I could create floating will-o-the-wisps or faeries. I created a layer of black and placed a few white specks on it and used Topaz Star Effects to create the main orbs you see. Then, back in Photoshop I used Render - Lens Flare - to add various sizes of orbs in different colors. These are my floating magical spirits. They bring good juju!

 

 

Challenge: Paper
from the 2021 Smart Phone Challenge Group


Click to view larger image.

Ricky says:

This is strips of curled paper shot on a light table and edited in Prisma