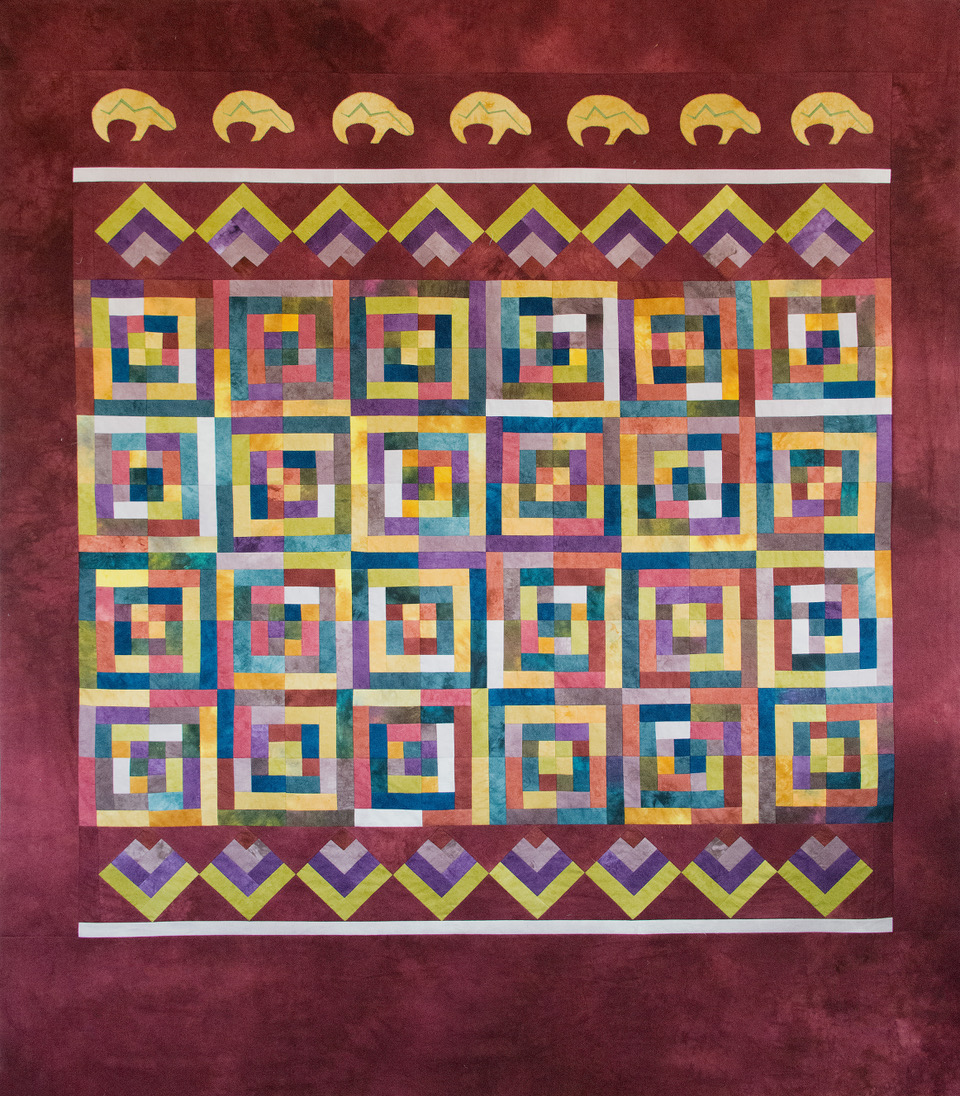 Mi Cabina
by Ricky Tims 

Click image for detailed view
A few years ago I wanted to make a fun, weekend quilt project using something traditional, but also shake it up to create something new. I decided to make the log cabin courthouse steps variation and then cut all the blocks into quarter blocks, and rearrange them. This became Mi Cabina and it's been fun to see all the different versions that have been made from this pattern. You could make it in coastal/sea colors and use flamingos, or rustic earthy colors and add pine trees. For this one, I chose desert Southwest colors and spirit bears. What will you make?

 TRY THE JIGSAW PUZZLE
Choose your own difficulty. Click the 9-patch grid to change number of pieces. Click the circle arrow to make the puzzle pieces rotating instead of stable orientation. Also, there are tips under the "?" on the upper right of the puzzle. If you'd like a full screen version, click the button below. Have fun!