2021 52 Week Challenge Class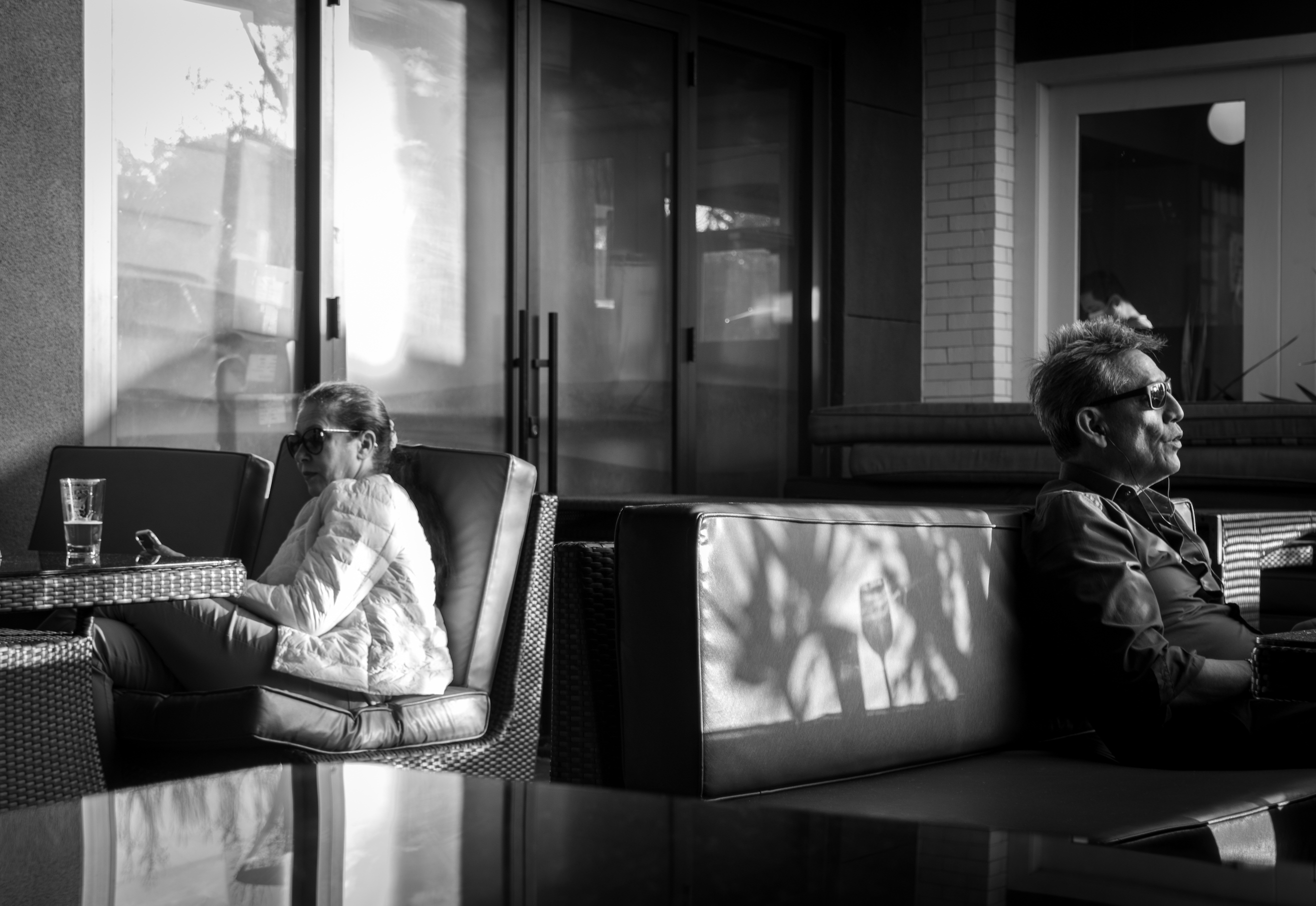 52 Week Challenge Class: Street Photo
Photo by Toni Donaldson
Click to view larger image.
Toni says:
This week was a lot of fun although it is hard to take pictures of strangers without bothering them...trying to just aim the camera came up with a lot of ceiling or floor shots!
2021 Smart Phone Challenge Group

Challenge: Lone Tree
Photo by MJ Hovis

Click to view larger image.

MJ says:

Yet another golf course picture. Just basic editing to brighten the colors. 

 

2021 Critique Group

Challenge: ICM
Photo by Bob McInteer

Click to view larger image.

Bob says:

I set out before dawn with the intention of finding a place with lots of lights and perhaps the moon or the silhouette of the mountains. I was then going to do a tripod-mounted in-camera zoom with a time exposure.

After driving around for a while I was dissatisfied - Albuquerque is such a spread-out city I couldn't find the density of man-made lights to make the cool shot I envisioned.

With daylight rapidly approaching I decided to switch my approach. I set up my tripod inside my car on the passenger seat and the dashboard, focused ahead of the car and set exposure slow enough to get motion blur. With my intervalometer snapping away I drove around taking lots of photos. I stopped a few times see what they were looking like and made slight adjustments like zoom and horizon.

I remember when I drove under this flyover I was thinking it might be a good shot. I cleaned up some bug splats in LR, did basic adjustments and finished it up in Topaz.
Ricky's Challenge Photo:

Challenge: ICM
from the 2021 Critique Group


Click to view larger image.

Ricky says:

The town park during golden hour. This was a bit or rotation and zoom a that same time.