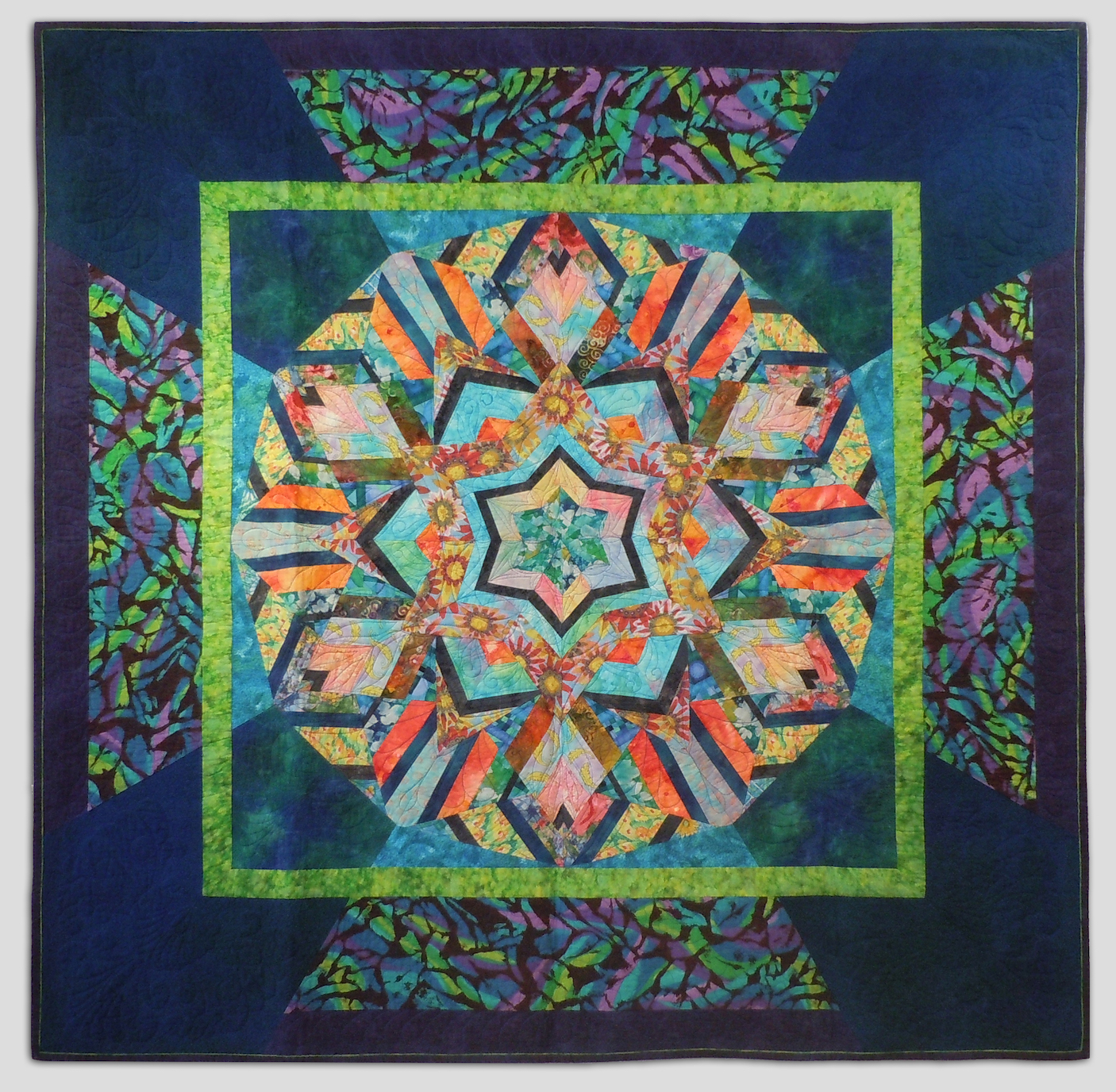 Kool Kaleidoscope III by Ricky Tims
Click image for detailed view
Kool Kaleidoscope III is a fun quilt, and it's a bit like the ultimate mystery quilt. There is a logic to how it's going to look, but there is no way to plan or predict how it will look when you finish this quilt. It is made using strip sets. Surprisingly, I consider it an advanced beginner quilt. It looks far more complex than it really is.
Look for the announcement for this online class on www.thequiltshow.com in the coming weeks.
 TRY THE JIGSAW PUZZLE
Choose your own difficulty. Click the 9-patch grid to change number of pieces. Click the circle arrow to make the puzzle pieces rotating instead of stable orientation. Also, there are tips under the "?" on the upper right of the puzzle. If you'd like a full screen version, click the button below. Have fun!