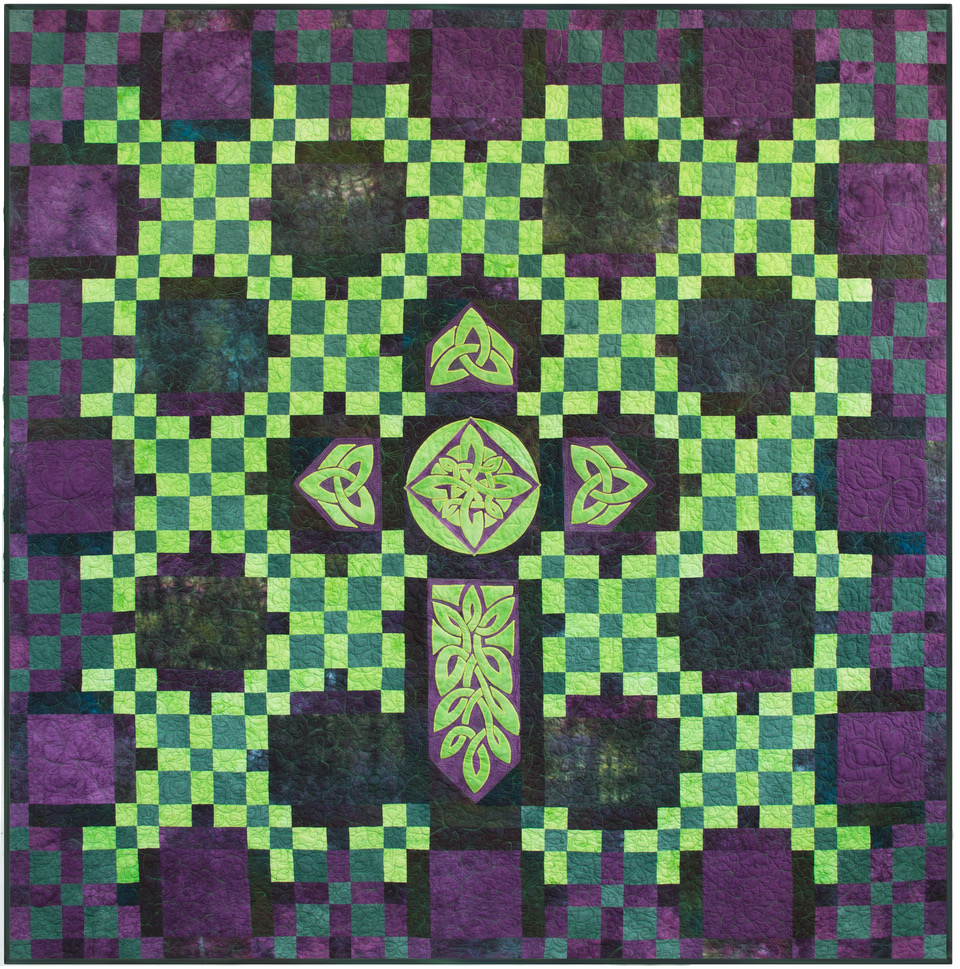 Gaelic Blessing by Ricky Tims
Click image for detailed view
I have a love affair with Ireland and I have been 9-10 times. I go as often as I can.  As a result, I was inspired  to make a Double Irish Chain quilt. As is my way, I didn't follow the rules or adhere to typical look of the quilt. So instead of using the usual grid of equal sized squares, I shifted the lines on the grid so there were a series of squares and rectangles. Within that framework, I wanted to incorporate a Celtic Cross. I figured out that by removing six of the center blocks I could replace those blocks with a single Celtic Cross using a minimal amount of appliqué. To contain all of the design and create a border, instead of sewing on a regular border, I just colored the grid differently so that the border was incorporated into the blocks of the quilt. 
In today's methods and techniques a Double Irish Chain made from squares can be done relatively quickly by shifting the grid and incorporating the different fabrics for coloration. This quilt is only slightly more complex but is still made using traditional rotary cutting methods. The fact that there is not very much appliqué means that those sections will be completed quickly as well. 
It was a fun quilt to make and if you are Irish, of Irish heritage or connect with Ireland this might just be a fun quilt for you to make!
P.S. Be sure to click for detailed view and see the shamrocks that I free-motion quilted into the quilt!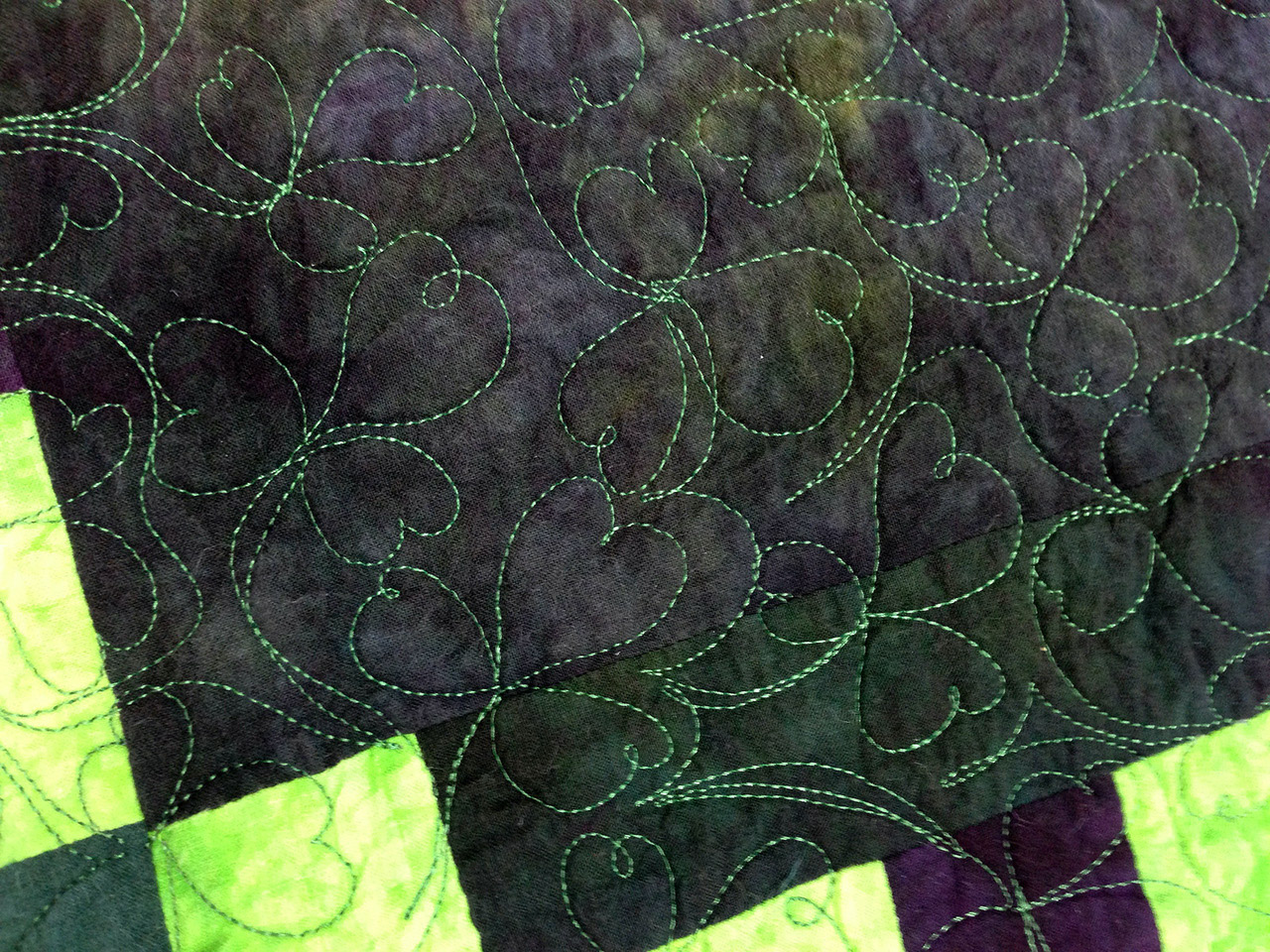 TRY THE JIGSAW PUZZLE
Choose your own difficulty. Click the 9-patch grid to change number of pieces. Click the circle arrow to make the puzzle pieces rotating instead of stable orientation. Also, there are tips under the "?" on the upper right of the puzzle. If you'd like a full screen version, click the button below. Have fun!