2021 52 Week Challenge Class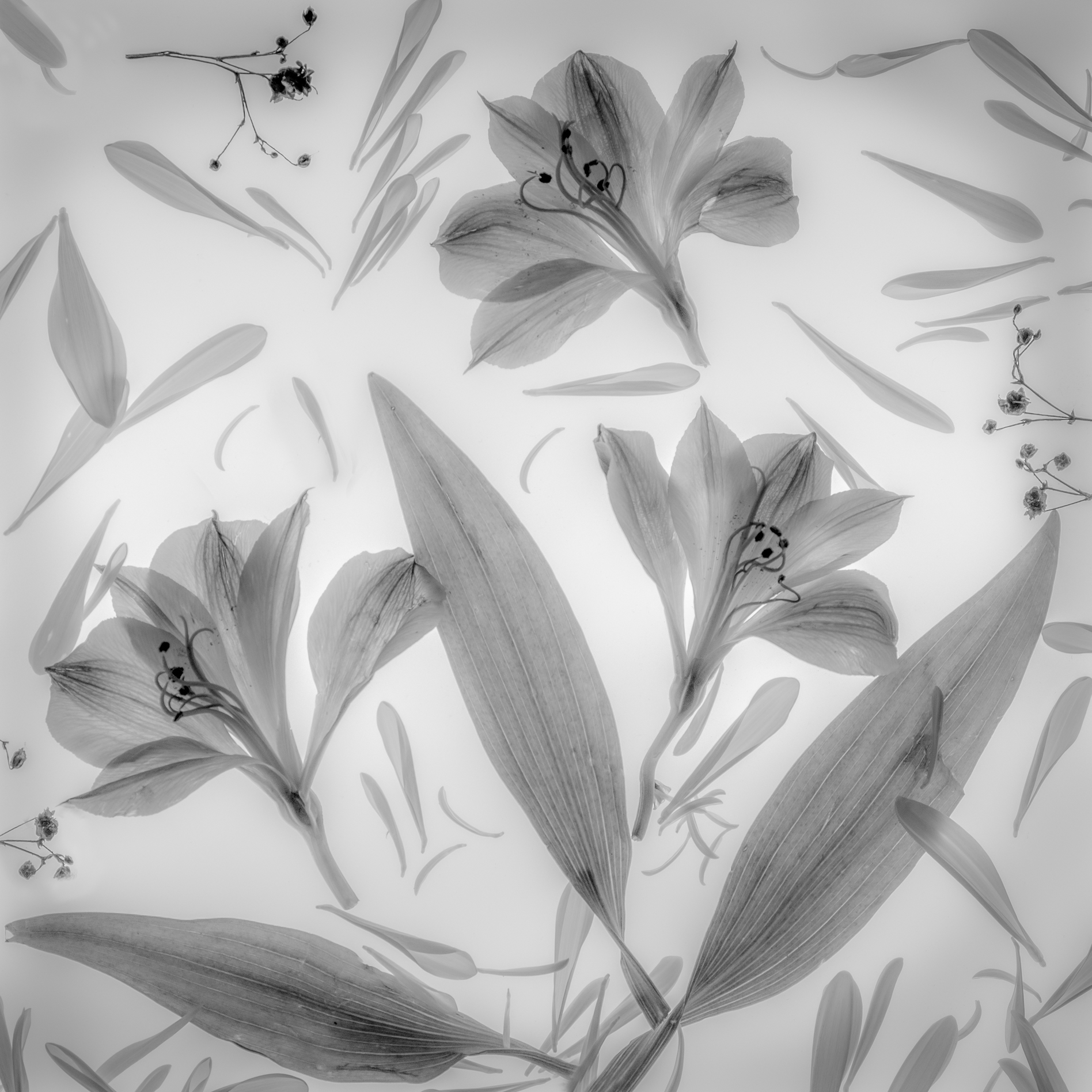 Challenge: Black and White
Photo by Sarah Carpenter
Click to view larger image.
Sarah says:
Well, it seems silly to take flowers and turn them into black and white. This is the end of my Valentine's Day Flowers, and I put them on my light box. I shot the picture (s) then came to LR and turned them B&W. After adjusting the "normal " sliders, I adjusted the clarity, texture, dehaze, and vibrance sliders down, to create a dreamy feel. I used the brush tool to darken the edges, ( lowering the exposure slider), squared everything, and used the spot healing brush in PS to clean everything up. I learned a lot.
2021 Critique Group

Challenge: Use A Mirror
Photo by Lorne Wald

Click to view larger image.

Lorne says:

The Mirror Doesn't Lie, but Neither Does It Tell the Truth"

This week's theme was quite a challenge for me; I rarely even notice mirrors, let alone reflect on them, and I really can't see myself looking in a mirror.

I know this image might strike some viewers as being unrealistic, and they'd be right - I actually haven't been outside in ages.

As I turned up the collar of my favourite winter coat I asked my wife if she could think of a good quote or song title for this photo, but she was too distracted to answer and only grunted "I'm Looking at the Man in the Mirror".

Incidentally, the pose was necessitated by my limitations in Ps. I kept on getting halfway through my edits when I would suddenly notice something amiss - for example, a straight on shot wearing a shirt would mean the back of my shirt behind my head would have to be visible, so I tried with a tie, then with a coat and scarf. It finally occurred to me that if my mirror image and I were both facing away from the camera it would be much easier. Similarly, having a hat to adjust made the image both more natural and, I think, more interesting.

 

2021 Smart Phone Challenges

Challenge: Upside Down
Photo by Karen W

Click to view larger image.

Karen says:

Lila upside down on the beach. Distressed edits added with birds.
Ricky's Challenge Photos:

Challenge: Single Leaf
from the 2021 Critique Group


Click to view larger image.

Ricky says:

Other than the permanently installed mirrors in my bathrooms, the only mirror I had available was a round hand-held makeup mirror. (don't ask). So, I walked around seeing what I might capture of interest using that. The big boy camera was cumbersome, so I switched to the iPhone. I took all sorts of images, and even tried a distored panorama and my striped shirt, but when I discovered how the mirror worked with the organ keyboard, I liked what I saw and played with that for a while. I also like that the black curved mirror frame mimicks the keys.

 

 

Challenge: Upside Down
from the 2021 Smart Phone Challenge Group


Click to view larger image.

Ricky says:

I suspect like many of you finding some thing that was upside down that seem to work, was really a challenge. This is my pump organ, photographed upside down, at least at a vantage pointe that the keys are not as I see them while I'm playing. This was edited in Prisma using the Berries preset option