2021 Photo Critique Group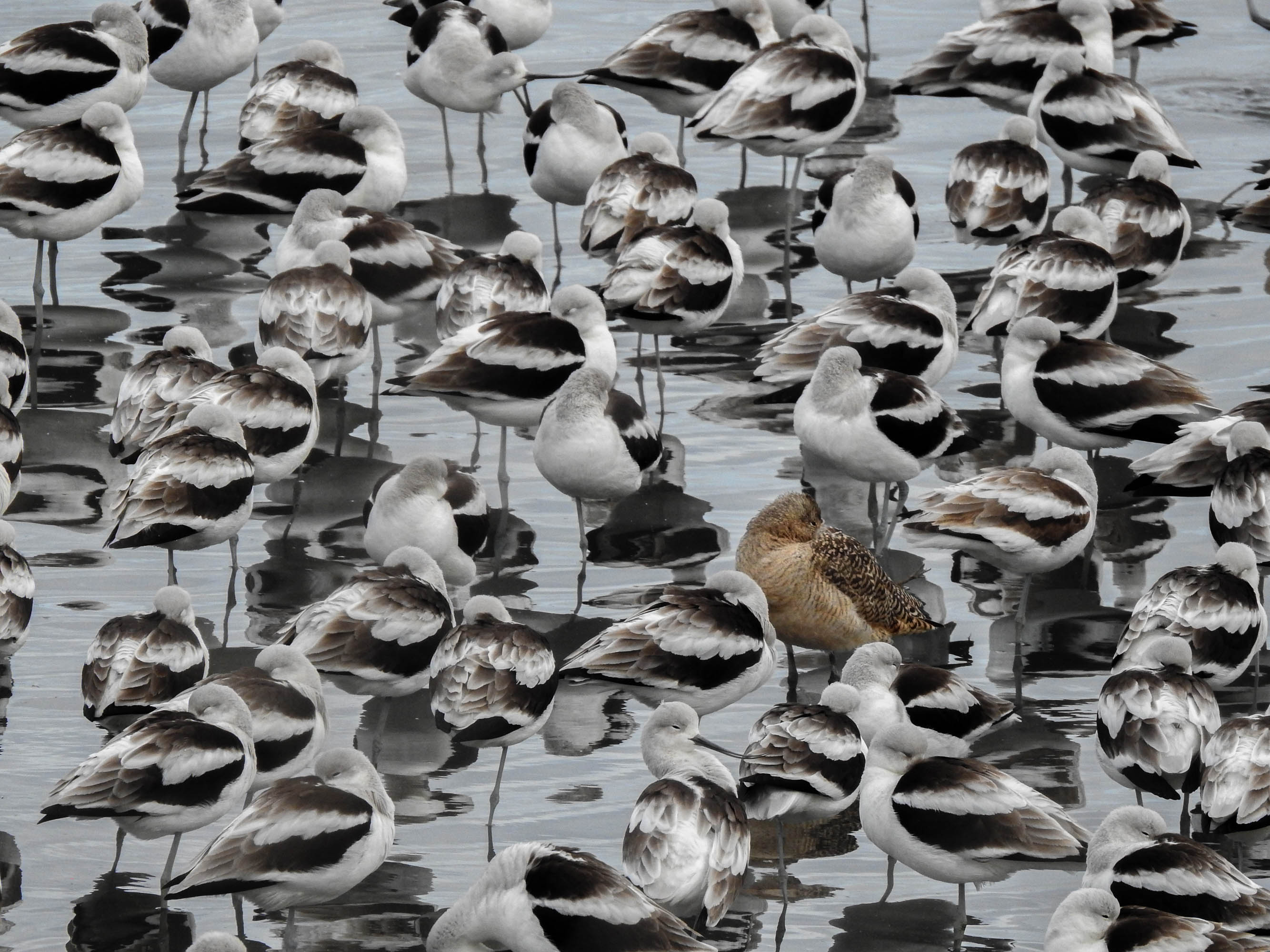 Challenge: Obsessive Compulsive 
Photo by Ross Millikan
Click to view larger image.
Ross says:
A marbled godwit among the American avocets. Shorebirds that dig in the mud often gather in large flocks at high tide, waiting for the tide to drop and expose the mud flats again. They usually gather by species, but there are often a few interlopers. I took a bunch of shots and like having the godwit off center. There is another just out of the frame on the upper right. Minor light adjustment in Lightroom.
52 Week Challenge Class

Challenge: One Shape
Photo by Jeff Aleman

Click to view larger image.

Jeff says:

Wheelbarrel in the snow

 

2021 Smart Phone Challenges

Challenge: Point
Photo by Laura Minch

Click to view larger image.

Laura says:


I'm fortunate that there is a lot of math homework in my house. I had many pencils to choose from.
Ricky's Challenge Photos:

Challenge: Point
from the 2021 Smart Phone Challenges


Click to view larger image.

Ricky says:


My attempt to compose a point with a reward at the end. This is actually just a light on the ceiling and my outstretched arm. It is edited with an extreme filter from prisma.

 

 

Challenge: Obsessive Compulsive
from the 2021 Photo Critique Group


Click to view larger image.

Ricky says:

I was in LaVeta from mid-week dealing with the hard-drive failure and still trying to present my first virtual Quilt Luminarium. In all of the chaos, I did not bring my camera to town. I'm still in town tending to the wrap up, and (being very bad) posting nearly 12 hours after the deadline. This is iPhone - I have all the little soldiers stair-stepping, but one is shorter and leaning - maybe a bit drunk...which I think is what I need to be after what transpired these past 8 days.