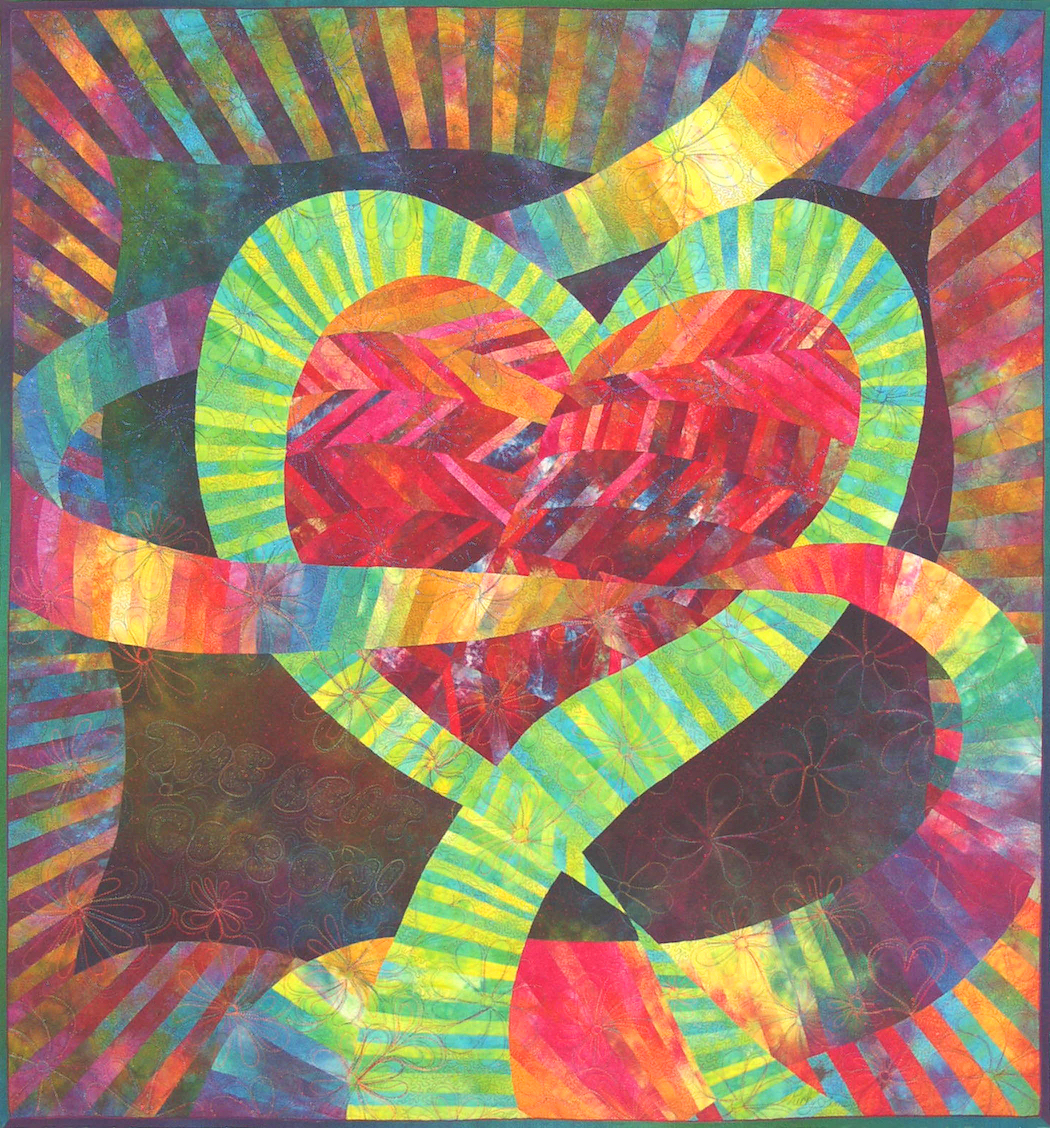 The Beat Goes On by Ricky Tims
Click image for detailed view
On April 24 in the year 2000, I had quadruple heart bypass surgery. I was 44 years old. Of course it was an unexpected turn of events and it was a serious life-changing situation. Fortunately I was home in about three days, and after about two days of writing thank you notes for all the cards I received, I was ready to make a quilt. Exactly one week to the day after my surgery I went to my studio and began drawing this quilt. 

My mom and dad were visiting. They were there for the surgery and helped me through the recovery. Since my dad was also a quilter he was very interested in spending time with me in the studio. I designed this quilt, and used my foundation string piecing method to put it together. Since I tear the strips for this method, I really couldn't manage to tear them due to my surgery and having limited use of my arms, so my dad tore all the strips for me. I made the "top in less than four days. I waited a couple of weeks until I was ready to wrestle it under the machine to do the free motion quilting. I named it The Beat Goes On as a tribute to my heart surgery, but also, as you might expect, after the well-known song by Sonny and Cher. 

Love is in the air this week. Who does your heart beat for?
 TRY THE JIGSAW PUZZLE
Choose your own difficulty. Click the 9-patch grid to change number of pieces. Click the circle arrow to make the puzzle pieces rotating instead of stable orientation. Also, there are tips under the "?" on the upper right of the puzzle. If you'd like a full screen version, click the button below. Have fun!