Critique Group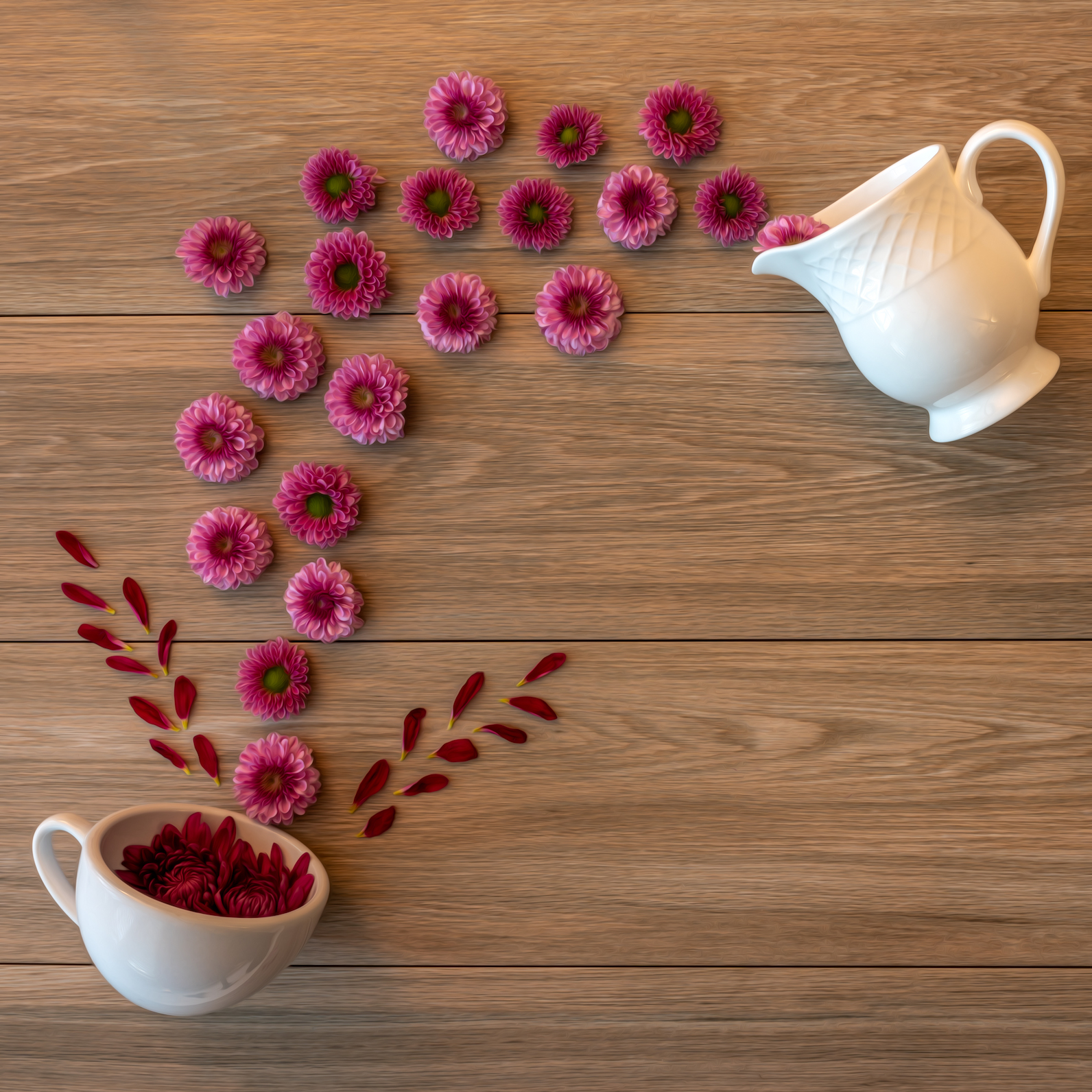 Challenge: Flat Lay
Photo by Donna Beals
Click to view larger image.
Donna says:
First Cup of the Day: I imagine that many coffee lovers feel like this with their first cup in the morning! For this photo, clay was used to position the creamer and the cup onto the tile pieces used for the background. I used a tripod that allowed me to shoot directly down which was infinitely helpful for setting up. Though it was planned to be a square crop when I began this photo, I found it was difficult to eyeball what would crop well. It took multiple set up changes to get there. The idea for this photo while surfing the net to understand flatlay photography. One site showed examples of using this type of photography to tell a story.
52 Week Challenge Class

Challenge: Windows
Photo by Kim Sanders George

Click to view larger image.

Kim says:

Thanks-giving Square Chapel stained glass windows. This is the ceiling of the chapel but I had to lie on the floor with a wide angle lens to capture all the windows!

 

Smart Phone Class

Challenge: Looking Up
Photo by Judy Mendelssohn

Click to view larger image.

Judy says:

Looking up at my utility room roof. Waiting for the landlord to replace it.
Ricky's challenge photos:

Challenge: Looking Up
Smart Phone Challenge


Click to view larger image.

Ricky says:

In the iPhone I used the live feature, and then I used that to create the long exposure. The phone was on the top of my head, and I was shooting up to the ceiling of my great room and the chandelier. I had to do a slight edit to rotate it so that the edges were aligned.

 

 

Challenge: Flat Lay
Critique Group


Click to view larger image.

Ricky says:

Well - this was certainly unexpected. But it proves the point that I teach.... get busy doing...and something will happen. I went digging in house - migrated to the studio, and found the two embroidery hoops. I had no idea what I might create. But, glasses? Ok, maybe. And snooping in my storage closet, a mop. hair! I'm not sure now what led me to my Granny's button tin, and was also surprised that I used 90% of the container. I started laying things on my table to test things out. Didn't have a nose - but seriously, my little video-cam was laying right there within arms reach. Eyes? Coasters for drinks. Mouth? hmmm. I walked all over looking for something - and it dawned on me I had this little butter tray pottery I made - and poured some cinnamon disks into it. There ya go. My very unexpected Flat Lay.--and oh yes, the beauty mark!