Critique Group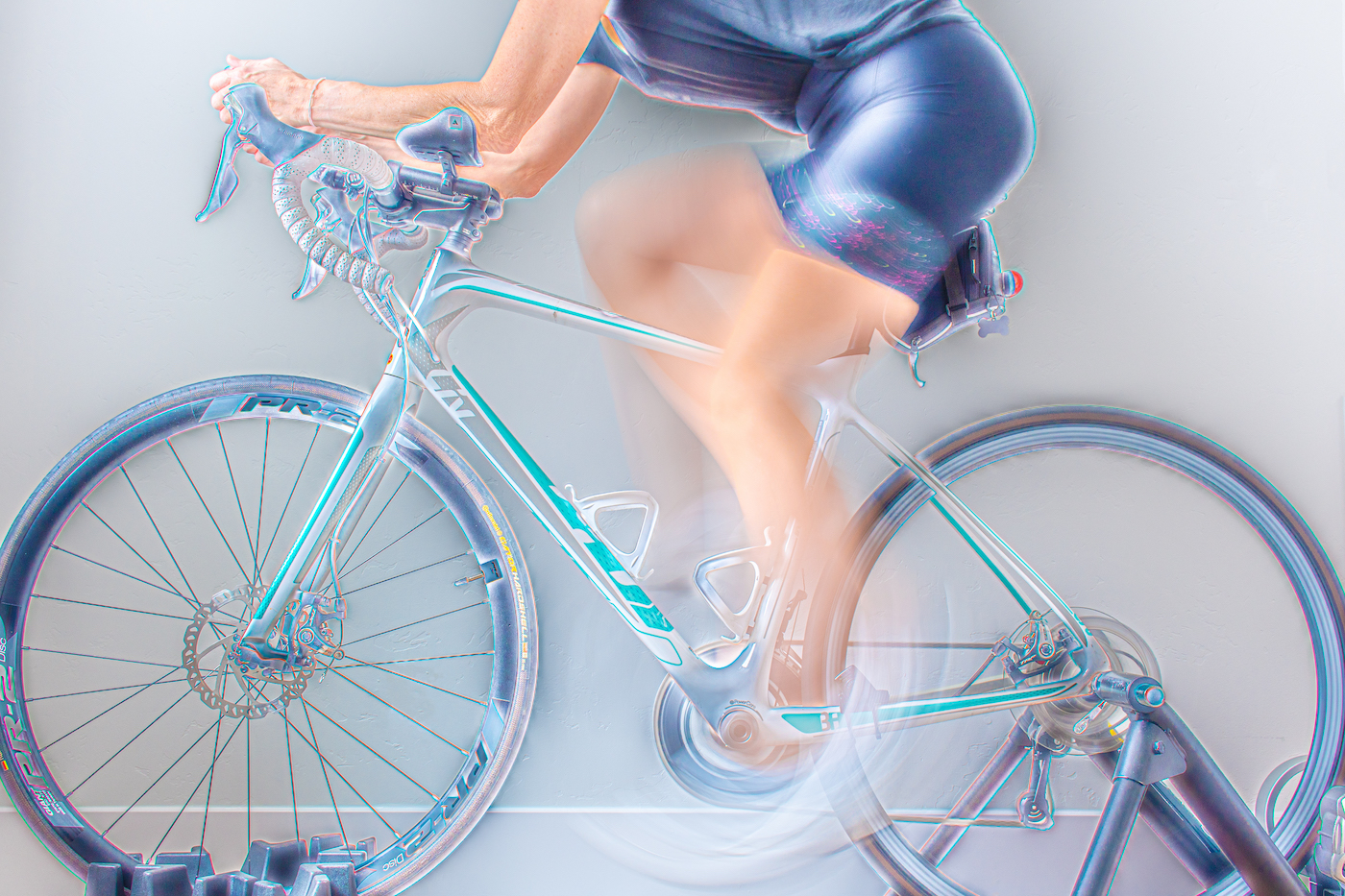 Challenge: Long Exposure
Photo by Wendy Bennett
Click to view larger image.
Wendy says:
I set up my camera using timer mode to allow me enough time to get on my bike and start spinning. I varied my spin speeds to try to capture both my legs while showing the rotation of the pedals as a blur. I use my road bike on a trainer indoors in the winter. I had fun with sliders in LR and erased a lightswitch and outlet using PS.
52 Week Challenge Class

Challenge: Line
Photo by Allen Etheridge

Click to view larger image.

Allen says:

Winter weighed in this week. On Tuesday we had a clear day with many contrails which was what I wanted. Several cloudy days followed and finally another clear day with NO CONTRAILS. I decided to shoot a white car under a blue sky. This is the hood of my wife's Camry.

 

Smart Phone Class

Challenge: Morning Mood
Photo by Michelle Pearson

Click to view larger image.

Michelle says:

Peaceful early morning cuppa. It's the gift I give myself every
day!
Ricky's challenge photos:

Challenge: Long Exposure
Critique Group

Click to view larger image.

Ricky says:

I truly failed at this challenge. I tried several options including night sky. I futzed and edited my top three choices and didn't really like any of them. I disilke seeing the gate in this shot - (tunnel vision, not paying attention). I painted Cordelia with a flashlight and painted the walls with the light to create the streaks. In the end, I chose this, because...it's 30 seconds - yes! Shot in the dark with one red light bulb and a flashlight. Cordelia was very amused at what I was doing and essentially didn't budge for the entire exposure - that was my ultimate deciding factor.

 

 

Challenge: Morning Mood
Smart Phone Challenge

Click to view larger image.

Ricky says:

Recently I've been watching the light appear from outside the bedroom window. I am letting myself stay under the warm covers, snuggled with the pups and just watch the world wake up too. I love watching the color change as the minutes pass. This was edited in BeCasso app. It's one of the oil painting filters. Then I use the regular phone adjustments to bring it to life.