O Tannenbaum by Ricky Tims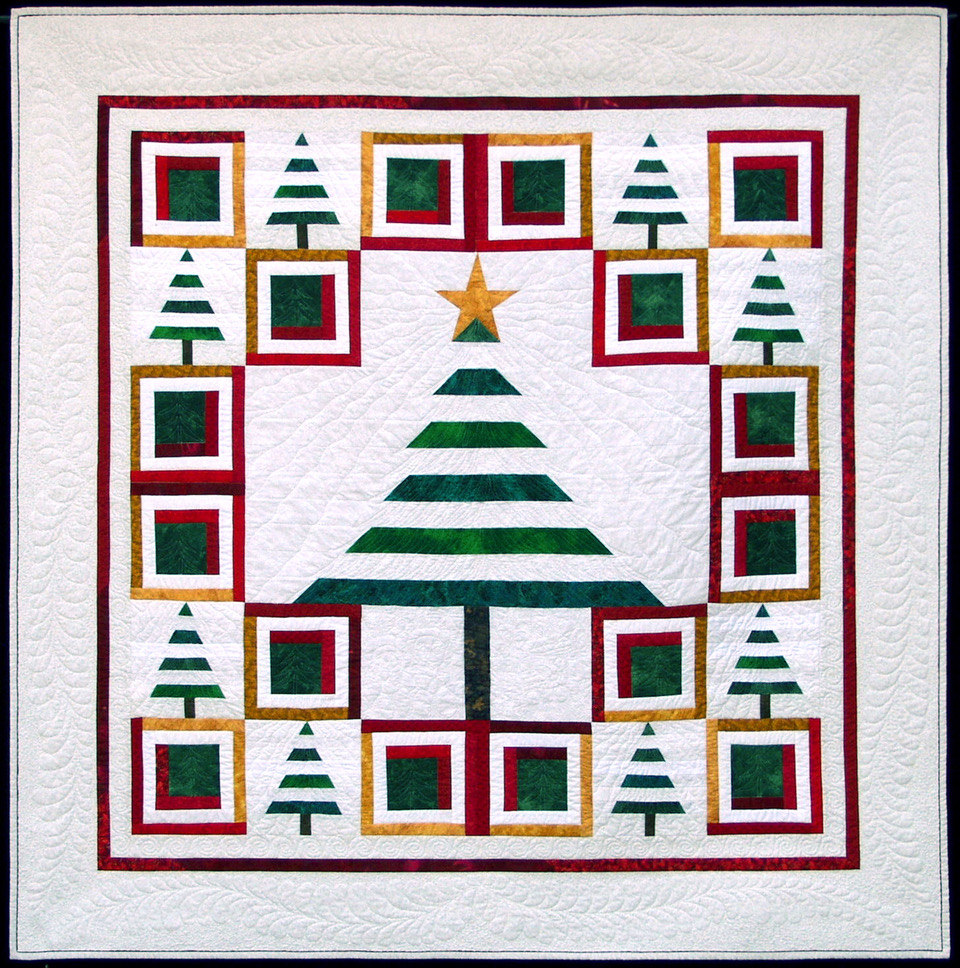 In 2001 I was hankering to create a large wall quilt that had a seasonal feel to it. My criteria revolved around simplicity and speed. The idea of using large long strips came to mind - as well as my love for slicing and dicing - rearranging. O Tannenaum was the result. I also thought about the option that this could be THE tree for the home, in spaces where a tree might take up too much floor space. I can see it now…the quilt hung on the wall and a little hoard of gifts tucked along the bottom.
Don't you just love finding hidden surprises in quilts? This quilt has a couple of fun secrets that will make you smile. Quilted under the tree are Raggedy Ann and Andy dolls left of the trunk, and a toy train is quilted to the right side of the trunk. Be sure to take a look at the close ups.
O Tannenbaum was my first holiday pattern. It is currently under revision and should be a hit for the 2021 season.
Click on any image to view detail. 
TRY THE JIGSAW PUZZLE
Choose your own difficulty. Click the 9-patch grid to change number of pieces. Click the circle arrow to make the puzzle pieces rotating instead of stable orientation. Also, there are tips under the "?" on the upper right of the puzzle. If you'd like a full screen version, click the button below. Have fun!