I'm please to announce these two new holiday projects! Both of these are primarily made from charm square packs. Patterns Only will be available starting November 11.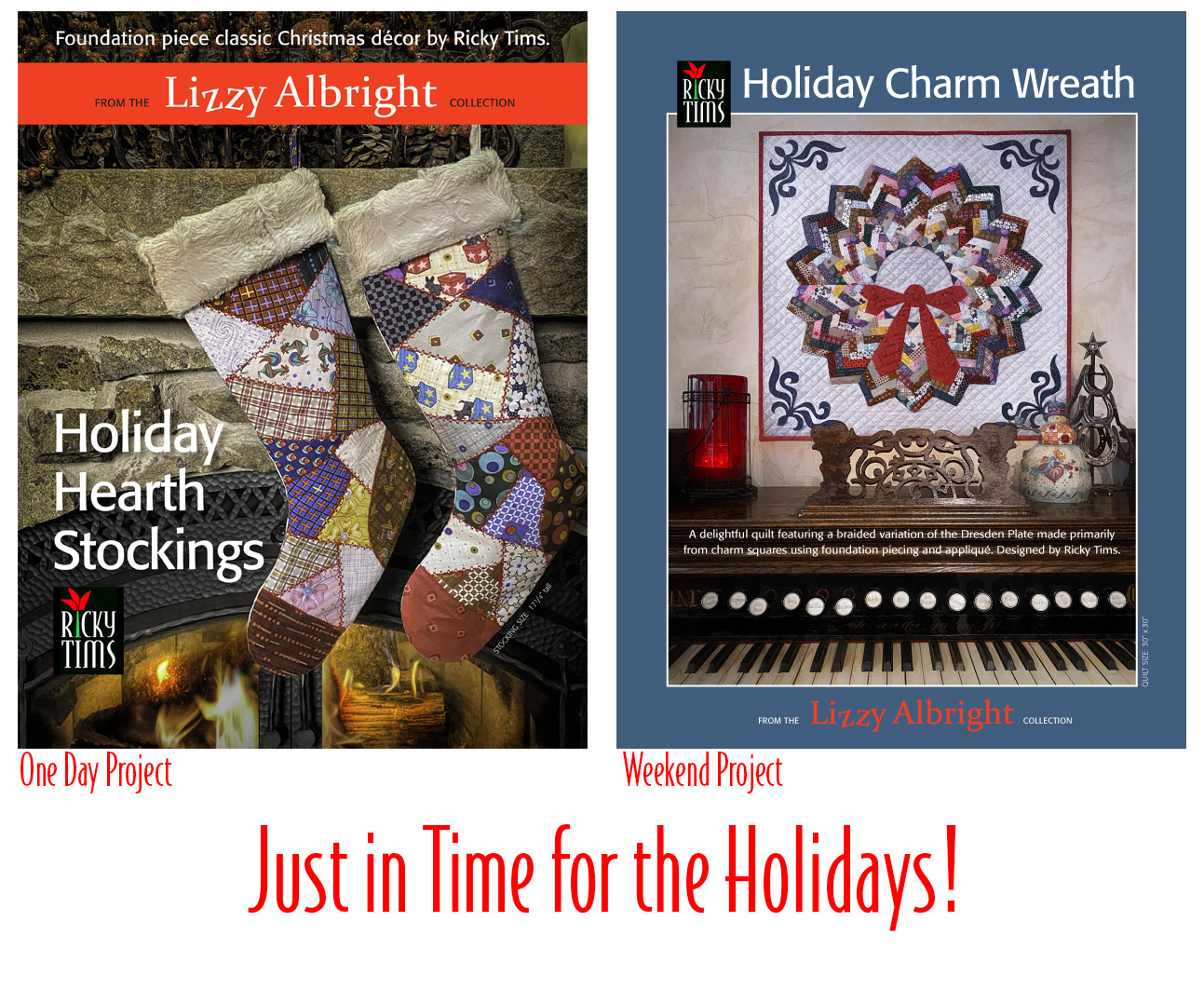 Today they are available in kits made from my new line of Lizzy Albright fabric! The Holiday Hearth Stocking kit makes two stockings - and they can be made in a day. The Holiday Charm Wreath would take 2 days or a full weekend. These fun and easy projects are great for your holiday decor! 
WATCH VIDEO MESSAGE
I've been secretly working on these two new patterns and busting my buttons to tell you about them! So many of you asked me for small projects using the Lizzy Albright fabrics. I chose "the holidays" for my answer. Theses were designed, patterned, and made with super quick turnaround and took a bit of fancy footwork just to get the fabrics in so we could create kits for you! All you need to do is open the package and get busy sewing. These are easy and fast so you can enjoy them this holiday season!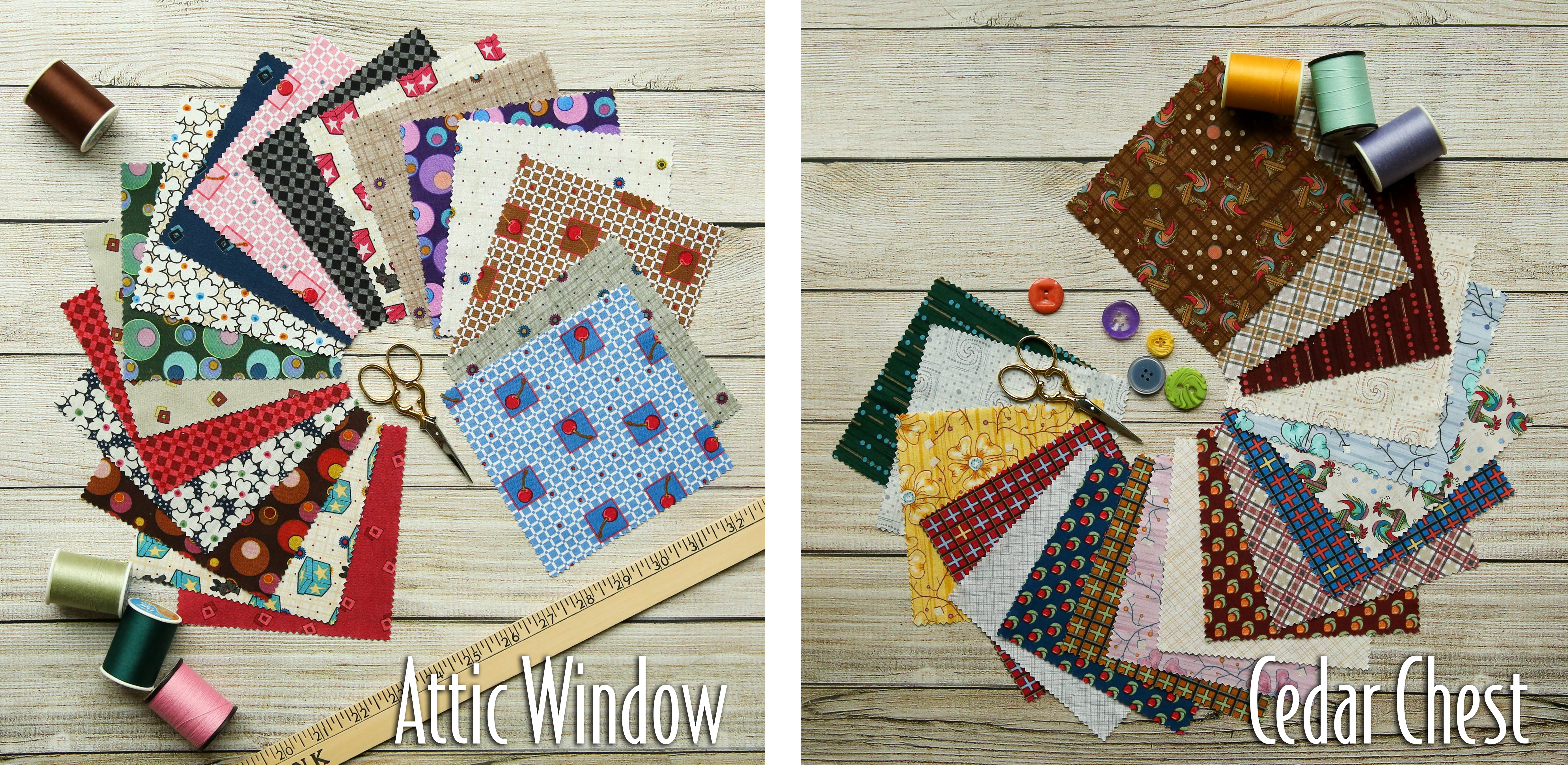 BOTH ARE CHARM SQUARE PROJECTS
Yes, charm squares with some additional yardage. I obtained ALL of the Lizzy Albright charm square packs that were available from Benartex. 
There are a limited number of kits available. 
PLACE YOUR KIT ORDER TODAY. 
KITS BEGIN SHIPPING 2nd WEEK OF NOVEMBER. 
FREE ONLINE TUTORIALS OFFERED
ONLINE TUTORIAL for HOLIDAY CHARM WREATH
ONLINE TUTORIAL for HOLIDAY HEARTH STOCKINGS