The original Glen Eyrie was built in 1871 by the founder of Colorado Springs General William Jackson Palmer and his wife Queen Palmer who, at age 21, opened the first public school in Colorado Springs. Sitting on their 800 acre estate, the castle was the couple's dream home. It was remodeled in 1881 with the addition of a tower and made to resemble a stone castle in 1903.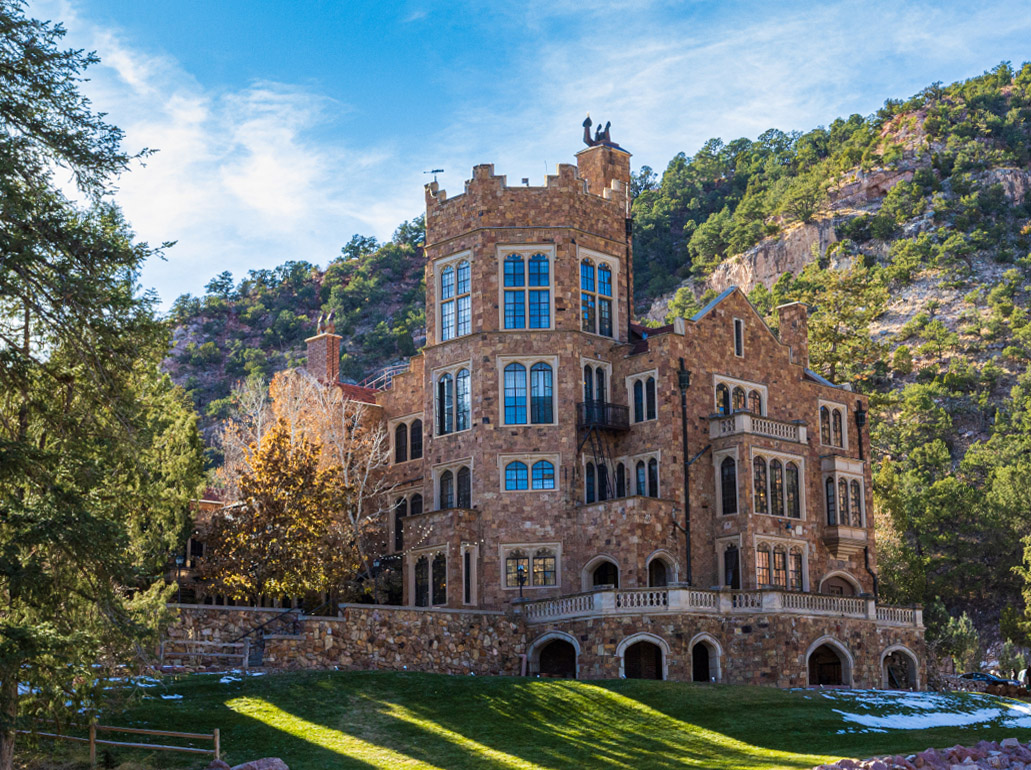 The castle sits near the famous Gardne of the Gods in Colorado Springs and these rock spires served as inspiration as I created the quilt.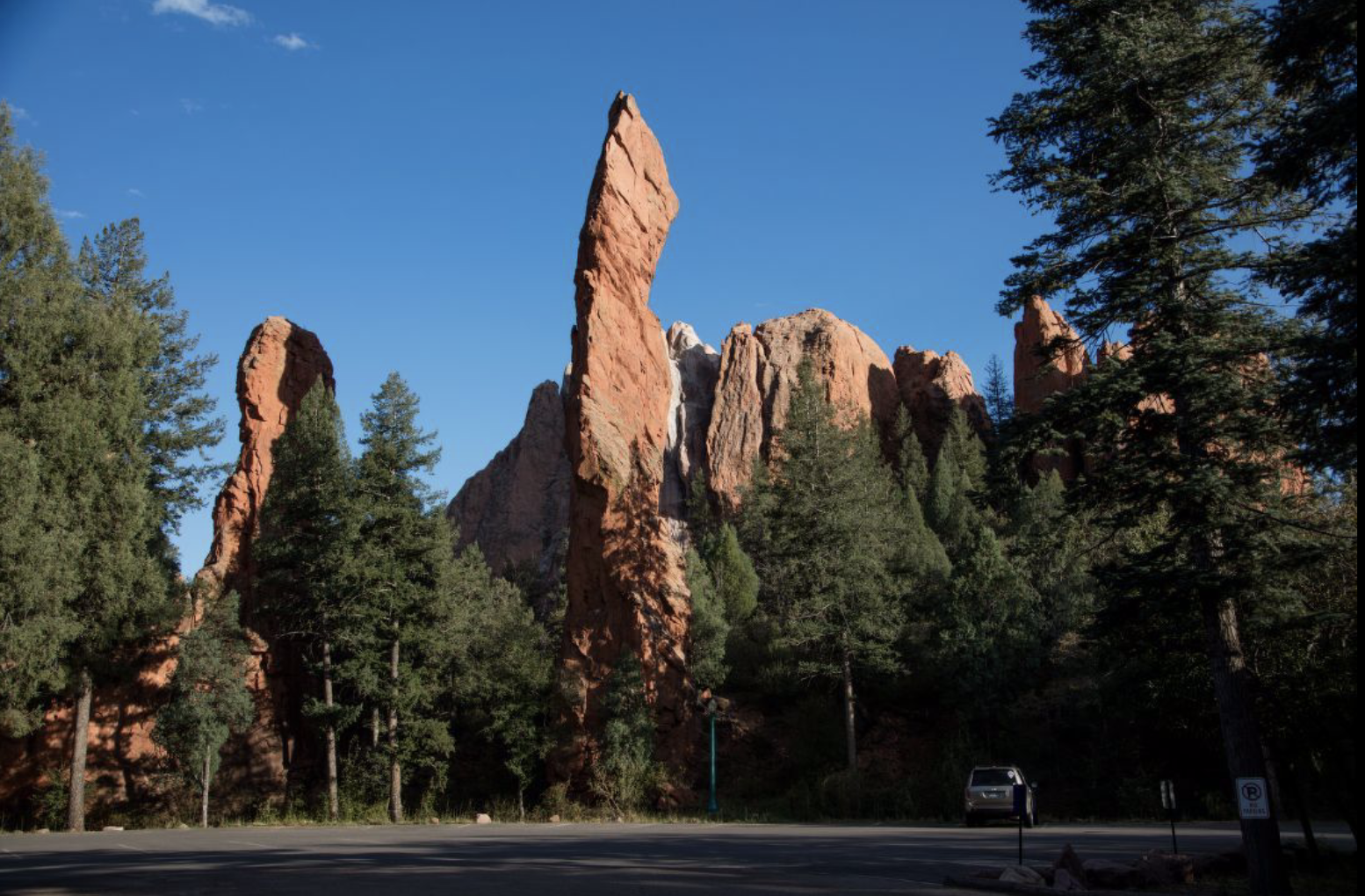 The quilt was commissioned in 2004 and is now part of a private collection. 
The raggedy and frayed edges are on purpose to create a wonderful, rich visual texture. The pieces were individually place on the background and the dark background allowed me to create the space between the bricks, and individual window frames. Everything was scribbled (free motion stitching) to be held in place. Once the quilt was completed, it was washed in a washing machine to enhance the frayed edges. Unorthodox… perhaps. But it gave me the result I wanted for this quilt.