I enjoy photography and have for years. Some quilts over the years were inspired by a photo - and some photos were used to create the pattern for a pictorial quilt. Several years ago I purchased a large format printer so that I could blend my passion for photography with quilting.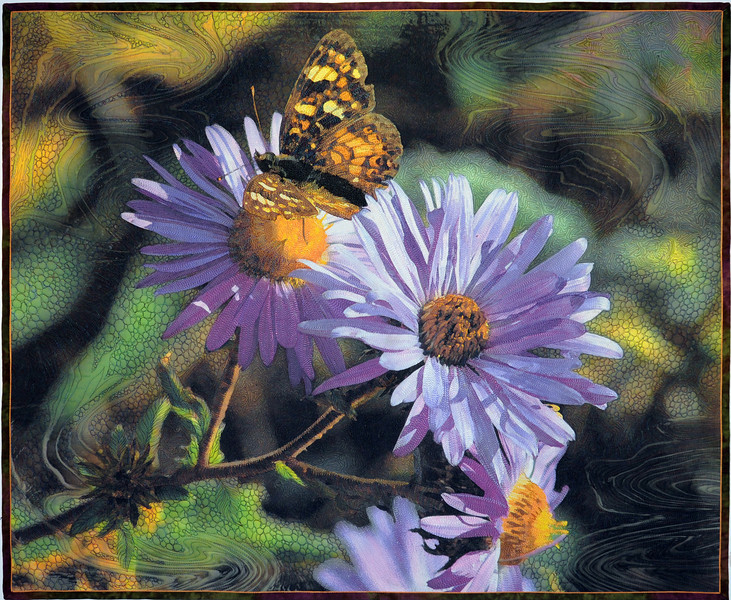 Asternoon Delight began as a photo that I took of a cluster of asters with a butterfly perched on top. The photograph was manipulated in photoshop with another photo of wood grain superimposed on top - using a montage technique - to create the swirls and swoops in the background. The image was printed full size onto whole cloth and then heavily free-motion quilted to add texture and detail.
Printing on fabric is not an easy process because the color profiles will not generally give rich deep color - but using a proper profile, I'm able to print with successful accurate and intense color. It won an honorable mention in Houston a few years ago.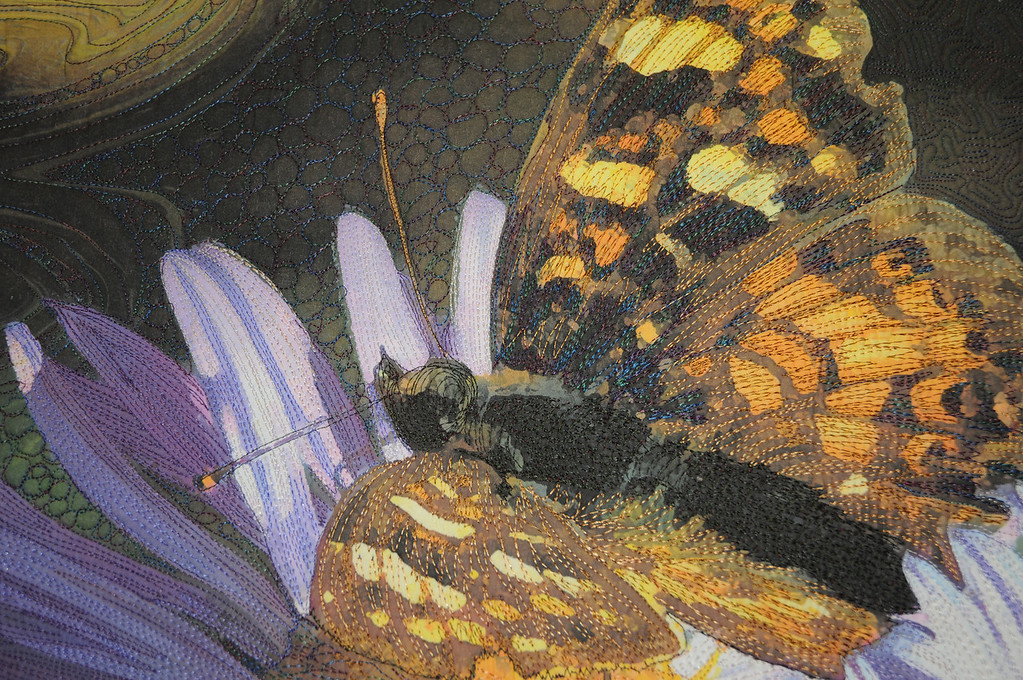 If you notice a couple of leaves on the main branch (bottom left), they are not 'there' in the photo, but they are 'stitched' into the image with the quilting process.

The most fun I had with this quilt was naming it. I asked my friends on Facebook for suggestions. The name I liked the most was Asternoon Delight - but the one that made me laugh the most was Kiss My Aster. So I generally call it the former in print, but use the later when I'm talking about the quilt.