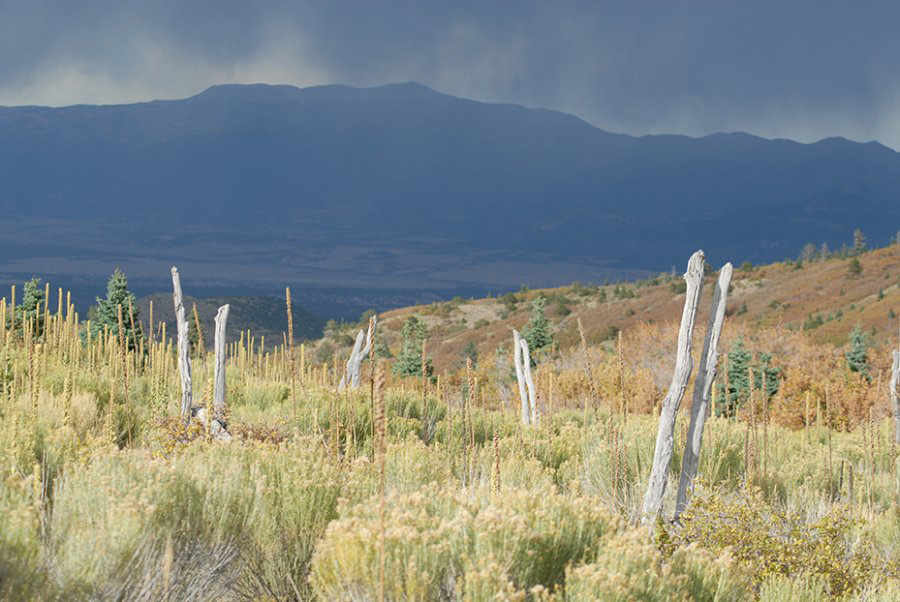 Have you ever had a quilt almost cross the finish line only to be tucked away...unfinished? That's what happened with this quilt, Chamisa Corral. It is based on a photo I took of the old cowboy corral located on my parcel in the Colorado mountains. The rock formation is called Autumn Rock and stands about 90' tall. At the base of the rock are the ruins of a stone cabin and an old corral that was used for breaking horses. There is a spring fed stream nearby.
Both the cabin and the corral have seen better days but they are a great reminder of life many years ago in a remote area. At 8900 feet elevation, no doubt this was a summer camp for the cowboys. Winters would have been too harsh to live this remote.
Most of the old posts of the corral burned in the Spring wildfire of 2018. Only the center post and one other post remain now. While I wasn't able to locate the original photo from 2002 that I used for this quilt, I was able to find a photo of the posts before they burned - facing the Wet Valley rather than toward Autumn Rock. In this photo, the tufts of yellow flowers have turned into faded puffs of gray. Below is a photo of chamisa in bloom.
I started this quilt with the base fabric used in the sky and layered the appliqué on top. At some point I recall becoming unhappy with this quilt and set it aside, only using it as an example of how I use snippets or confetti pieces for appliqué. Several years later I began teaching/preaching "FINISH" things. If they are close to the finish line you will feel great about it. Taking my own advice, I pulled this quilt out and got to work. To my surprise, I started liking what was happening an in only one day this quilt was finished. It sat dormant for about 12 years - and now... I love it. I hope you do too.
The Message: Not all project should be finished - but there are some that are close to the finish line. Get busy and finish one. It is good medicine for your soul and spirit.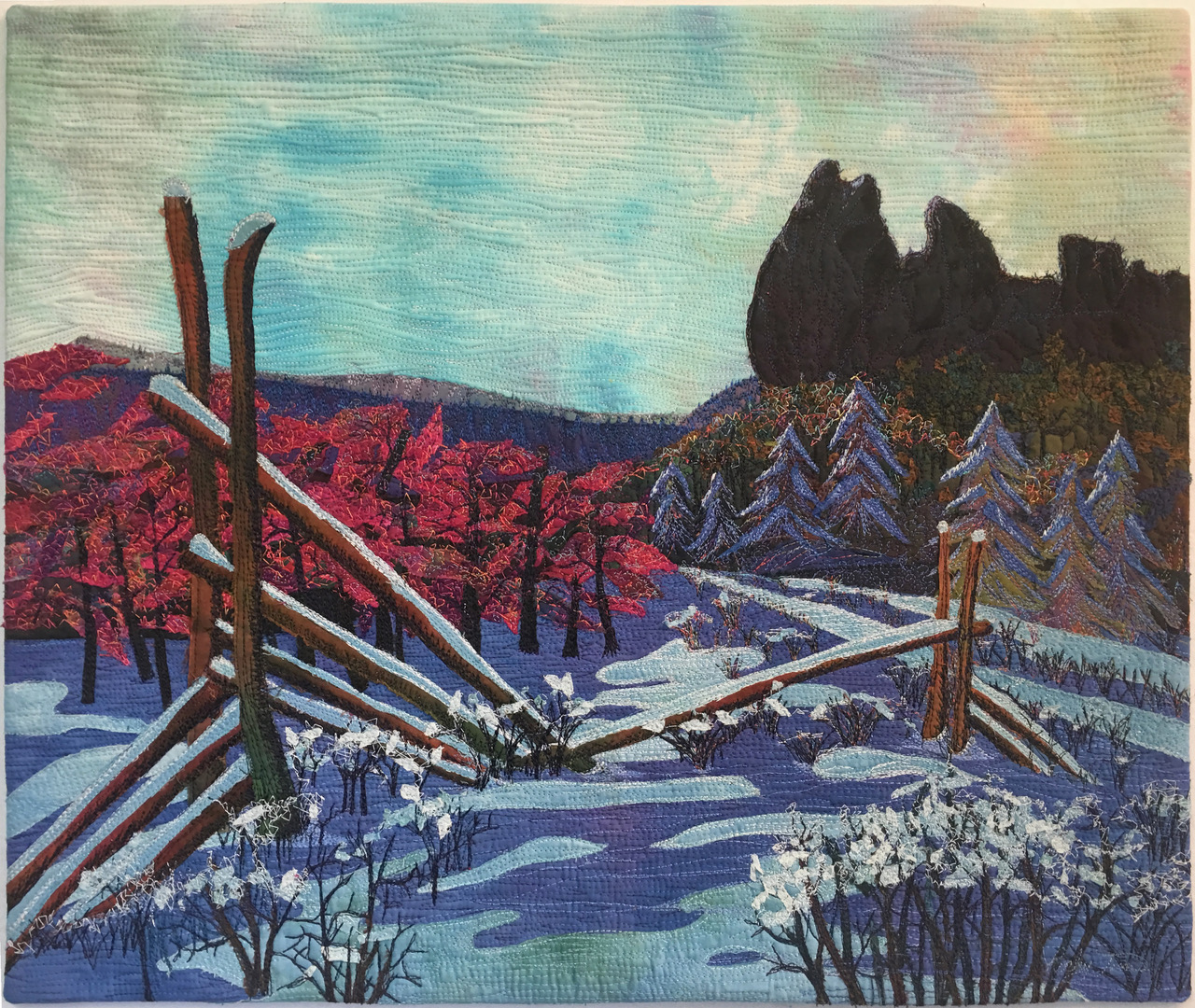 First, the background fabric was stabilized from beneath with a layer of cotton batting and a medium weight tear away stabilizer. I then used a raw edge (no fusible) scribble appliqué technique to create the design. While some may think the quilt is thread painted, it's really appliqué that is stitched down with thread (and embellished with thread) using free-motion stitching. In some cases I favored really large stitches to get the desired effect.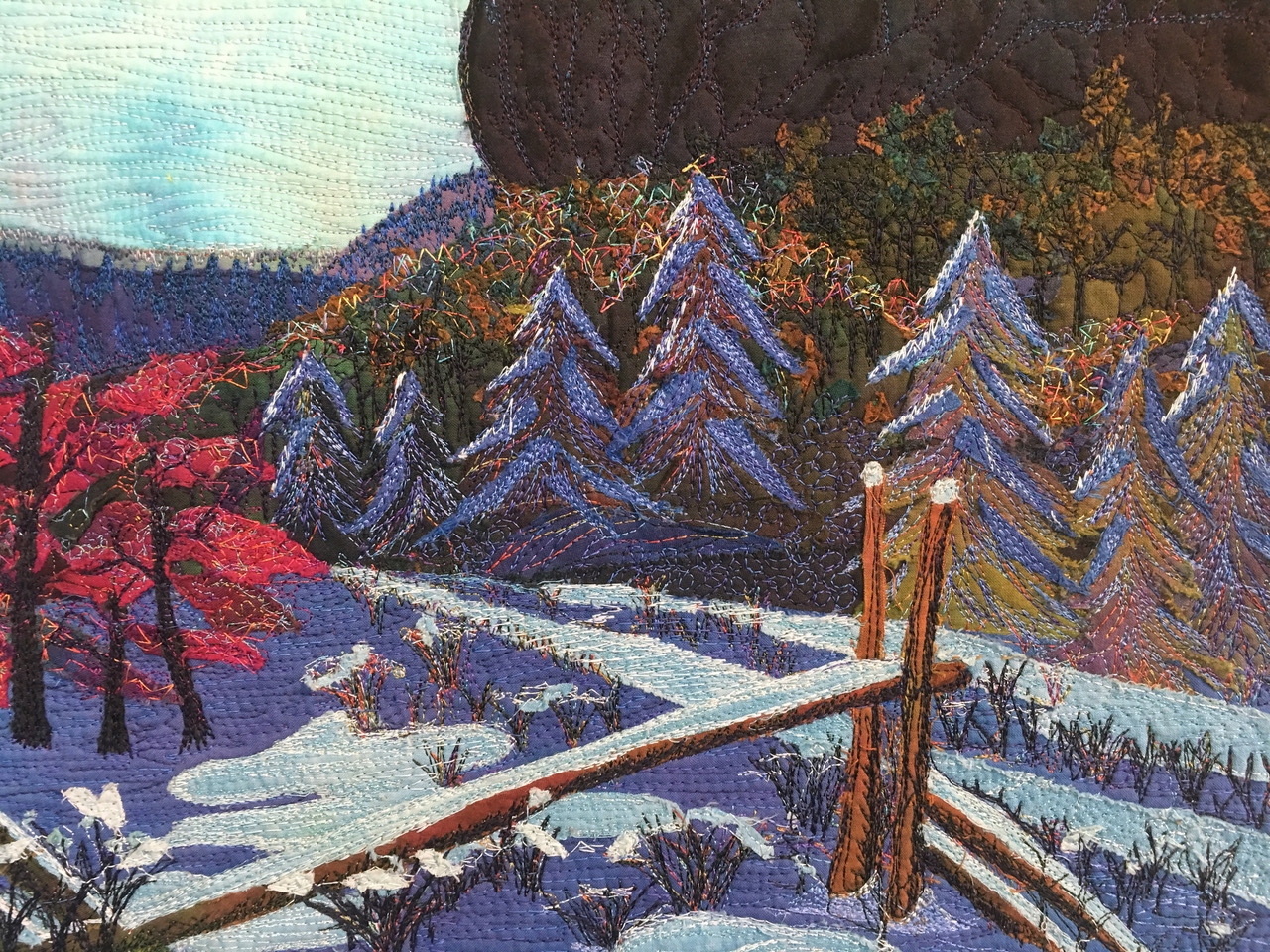 Fun fact: In the Southwest, Chamisa is a wild shrub brush also known as Rabbitbrush. It is a bushy plant with yellow tufts of fluffy flowers in late summer. When the first snows come, it will blanket on top of the fading flowers. It grows abundantly in the old corral.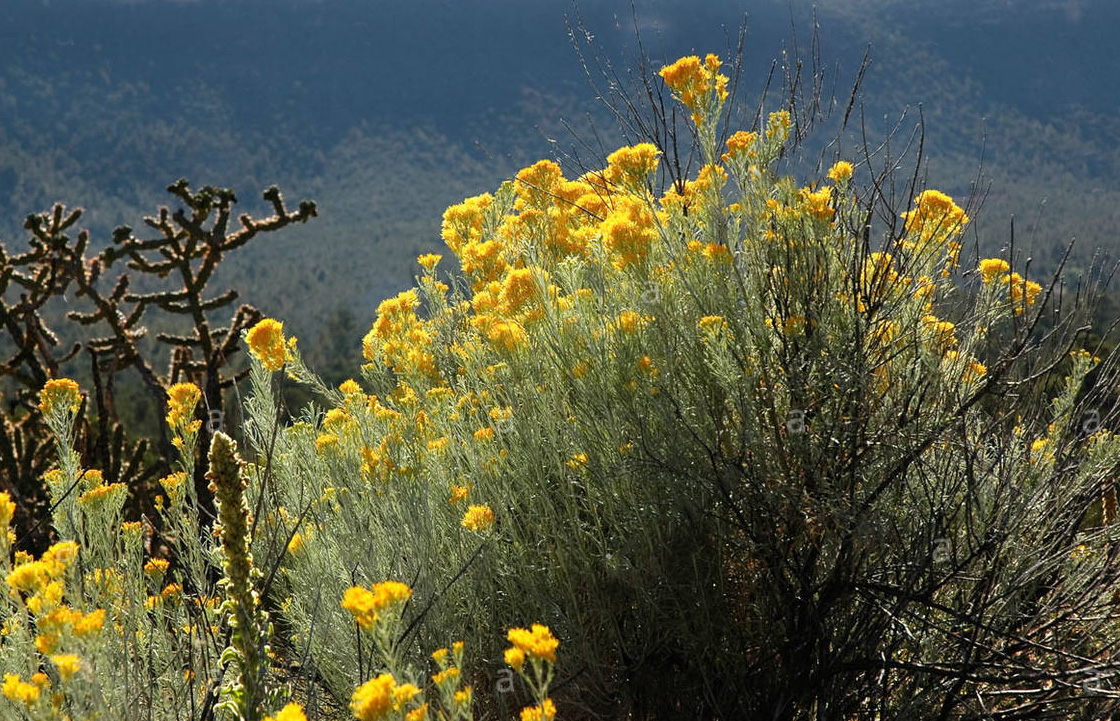 TRY THE JIGSAW PUZZLE