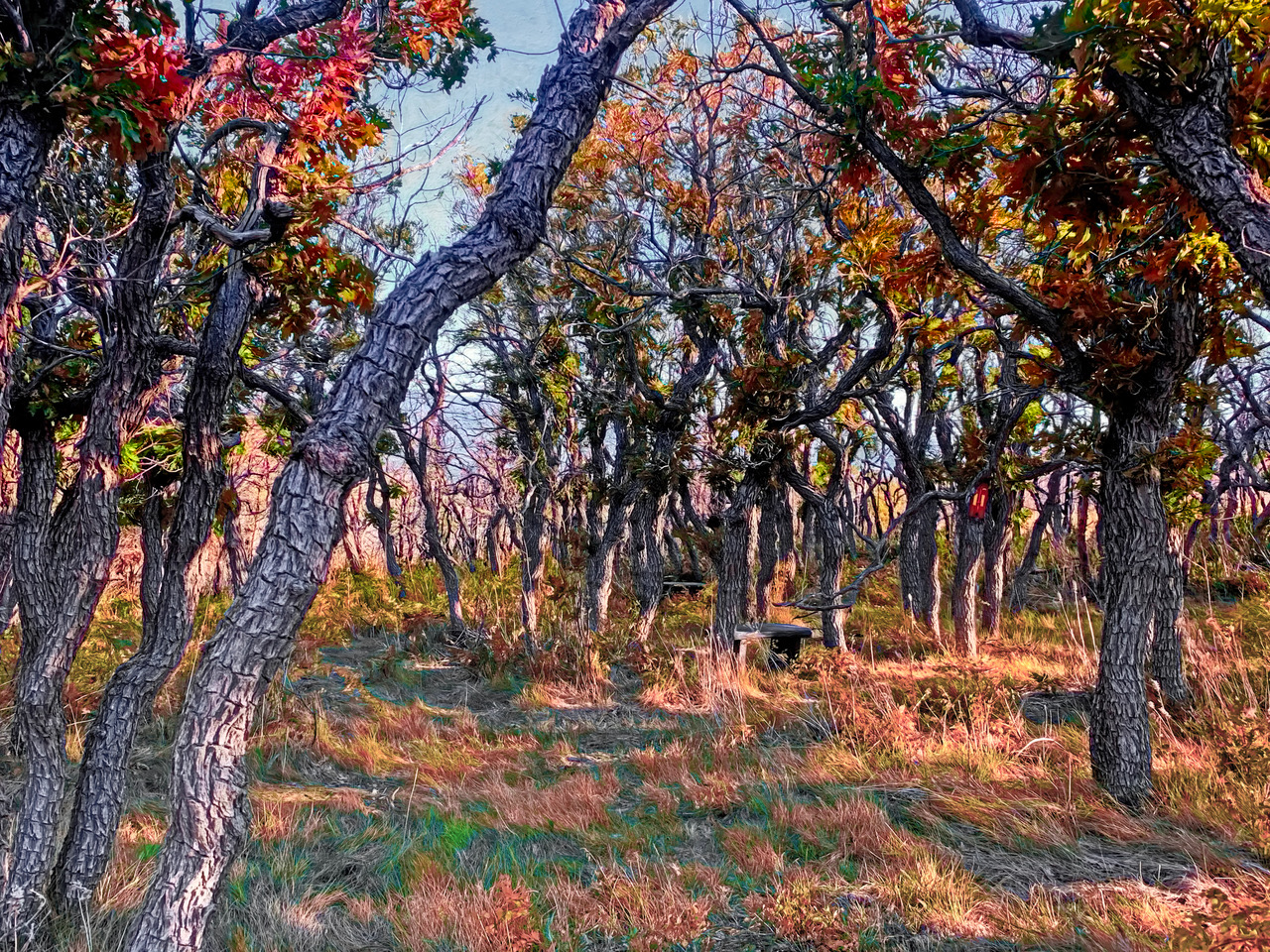 Mirkwood, a small oak forest at Ricky's home (Autumn Rock)
Mirkwood by Ricky Tims

On my land, next to my house, there is a small forest of oak trees that I named Mirkwood after the forest in The Hobbit by JRR Tolkein. Mirkwood is a magical place and I have made several quilts using those trees as a theme. The wildfire in 2018 went through Mirkwood, burned the undergrowth, singed all of the trees, and was hot enough that several of the trees did not survive...but most are recovering.
The background for this quilt was dye painted on a single piece of fabric with a color wash to create the general color of the sky, foliage, and foreground in Autumn. I also painted little gray sticks to become trunks of the trees and then painted black bars to represent the fence. On top of the dyed piece I used a confetti type applique' to enhance the fall leaves. The fence posts are created with fabric strips placed on top of the dyed bars. The dye bleeds a bit behind the bars and softens the effect. The random, large-stitch, machine quilting stitching secures the confetti appliqué and by using free motion stitching with black thread I was able to create detail in the aspen trunks as well as to create the wire on the fencing.
This is the only quilt I have made that I had framed and put behind glass. It just seemed appropriate for some reason.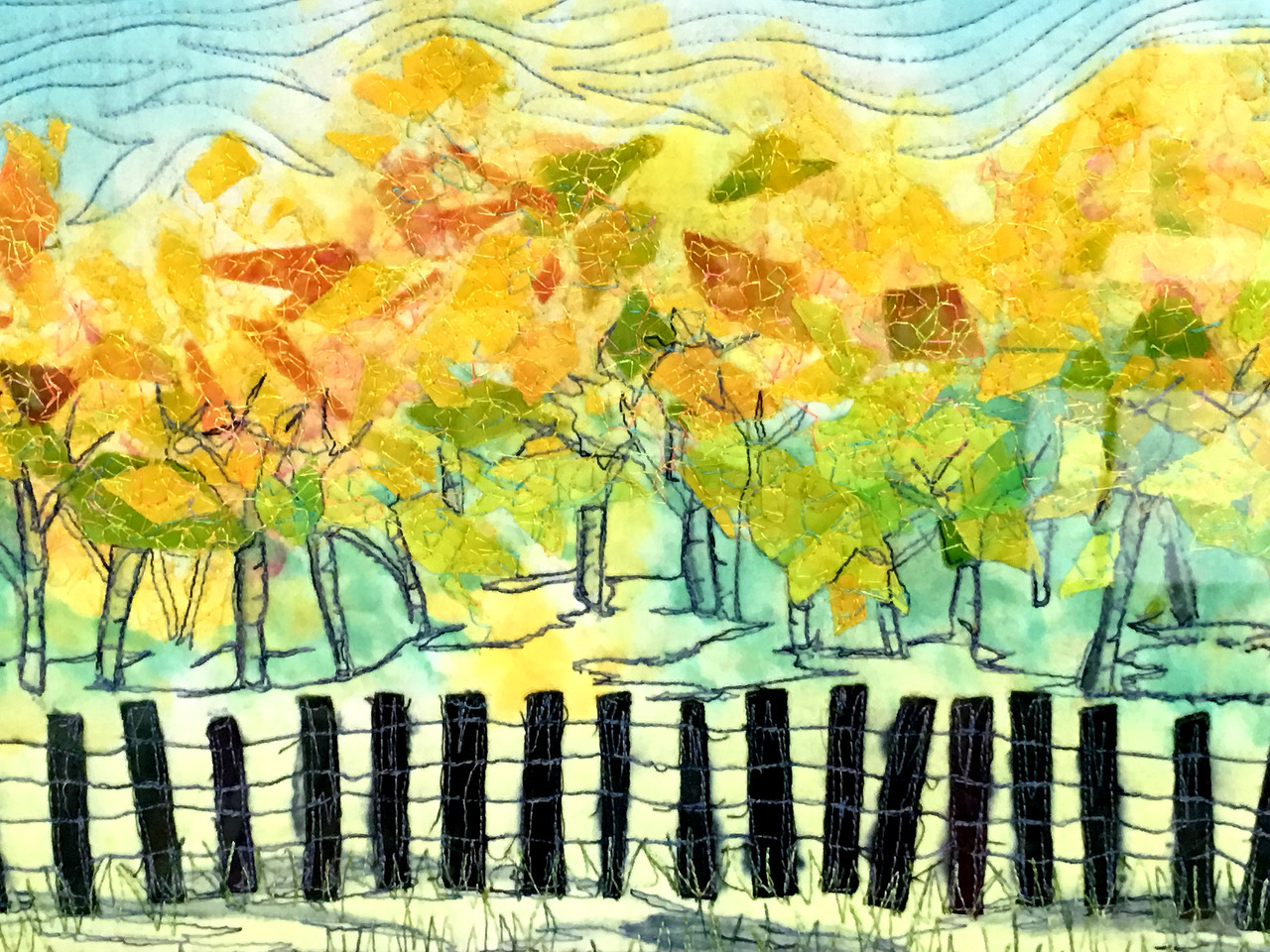 Mirkwood Detail by Ricky Tims
Click photo for large view.