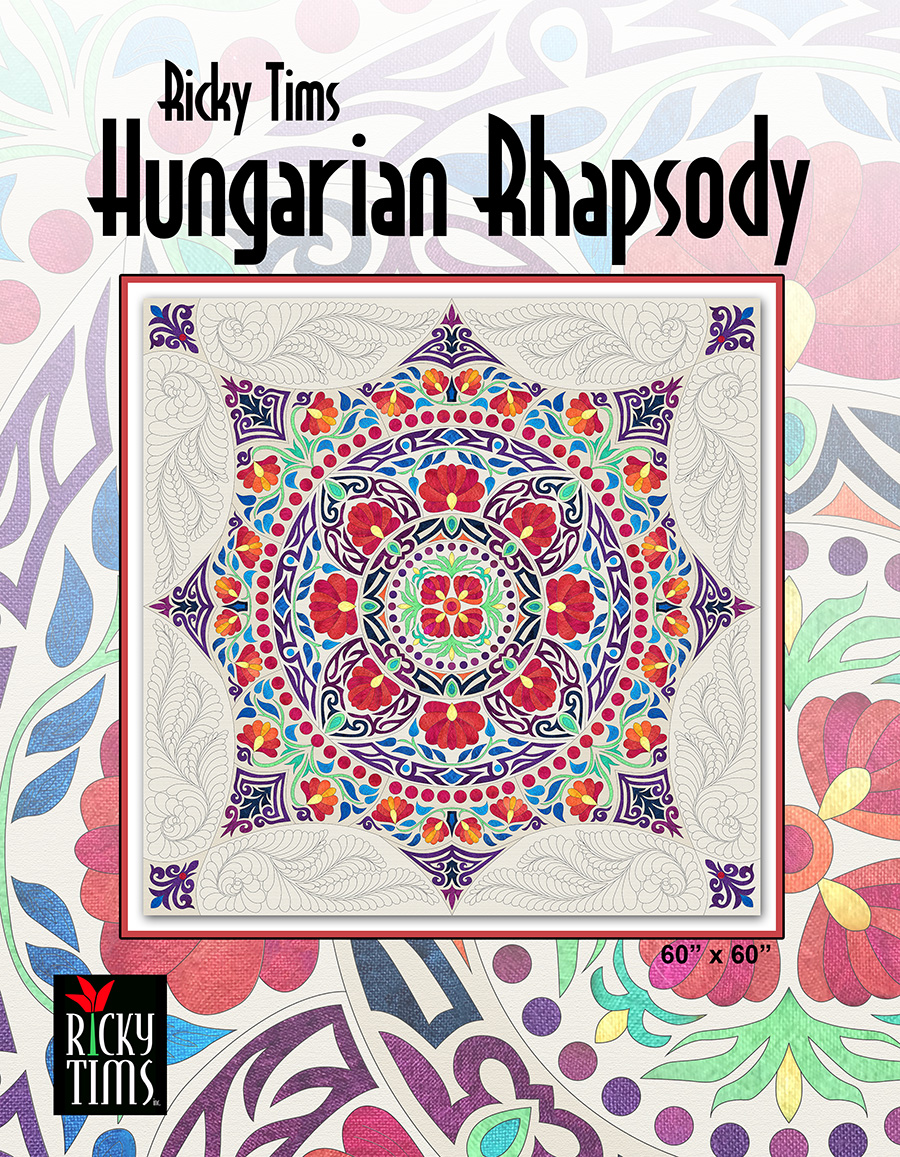 (60" x 60")
Kits and Pattern! 
Two Colorways • Short Term BOM • Video Tutorials!
Those who know my Rhapsody quilts know two things:
     1. These quilts are stunning show-stoppers, and…
     2. They are far easier to make than they look.
This new short-term block of the month (three months) will begin May 1, 2018. Those purchasing a kit or pattern will have free access to the video tutorials. The videos will contain the step by step instructions for the methods I use to simplify the process as well as tips for assembly that will help you make the quilt faster and more accurate than traditional methods.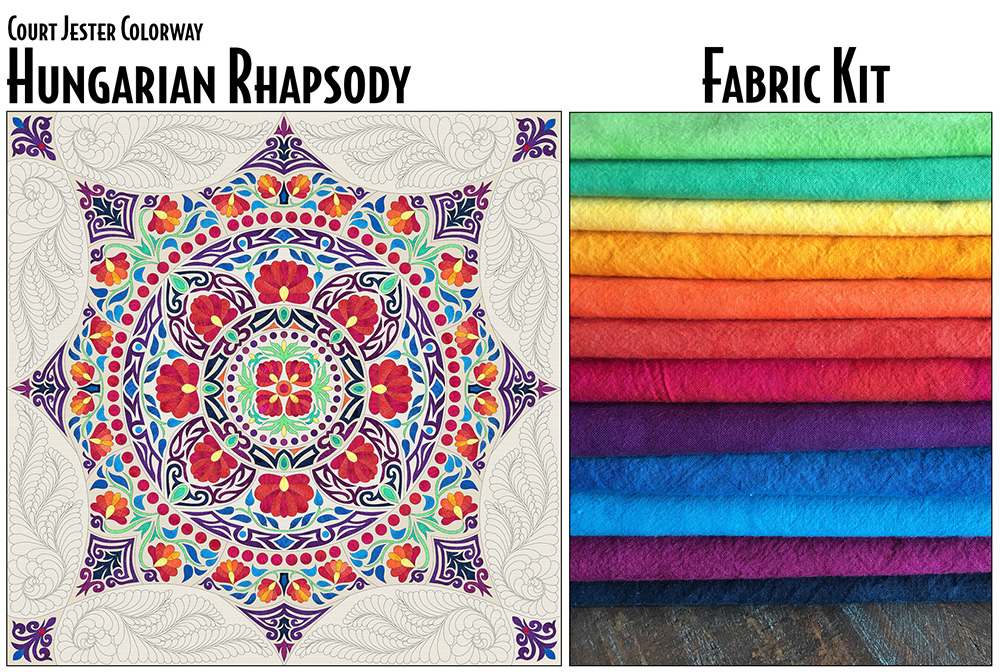 The Court Jester

colorway is based on the colors of traditional Hungarian folk wear. This variation explodes with bright and cheerful colors and is sure to please those who prefer saturated colors and luminous fabrics.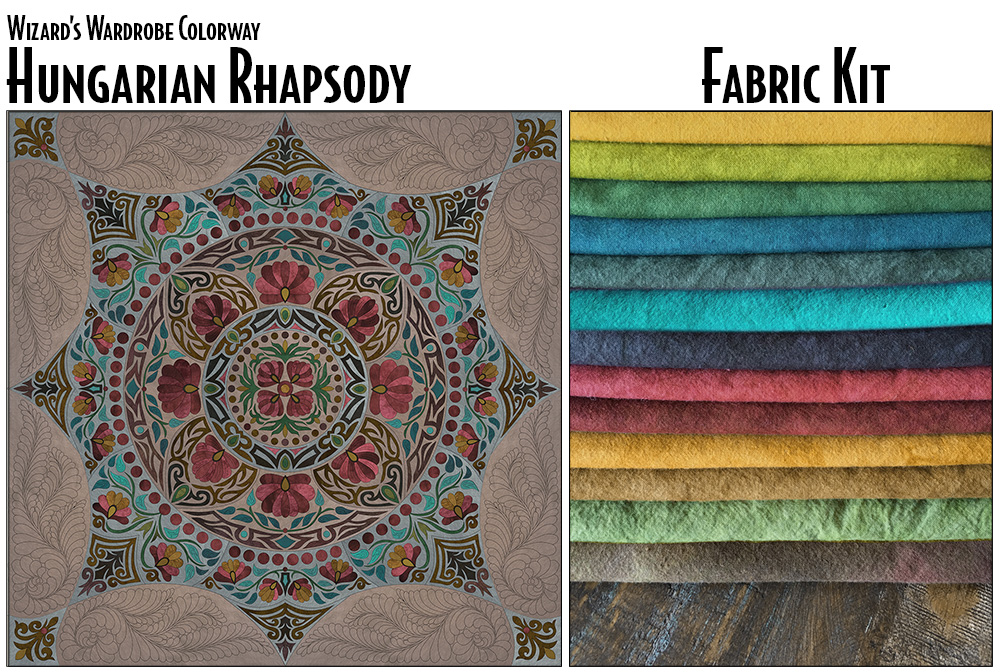 The Wizard's Wardrobe

colorway is a tonal color option that is earthy, rich, and inviting. The subtle changes of color create a magical and mystical mood. The dusty and muted colors make this option feel like an antique tapestry that was made from plant-dyed fibers.
PRE-ORDERS ONLY
Patterns are printed-to order.
Kits and patterns will begin shipping

April 15th.

May 1, 2018
Kit value - $363 (dyed to order)
     $275 for 11 yards of hand-dyed fabric
  + $29 for video tutorials
Early bird price - ONLY $199

(plus shipping) 
Extended through March 3 - Orders place between now and March 3, 2018 will begin shipping May 1, 2018 in order of purchase. Your patience is appreciate to create your personal hand-dyed fabric kit or print-on-demand pattern.
Save almost 50%
 

through March 1

 Extended through March 3, 2018
Regular kit price - $229 after March 3, 2018
PATTERN ONLY
(includes video tutorials)
$59
(plus shipping, includes $29 video tutorials for free)
The pattern is printed full size on high quality pattern paper. It includes complete instructions, appliqué and piecing details, as well as the feathered quilting design for the borders. It also includes a valuable placement guide to help make efficient use of fabric as well as details for maximizing fusible webbing. No enlarging!