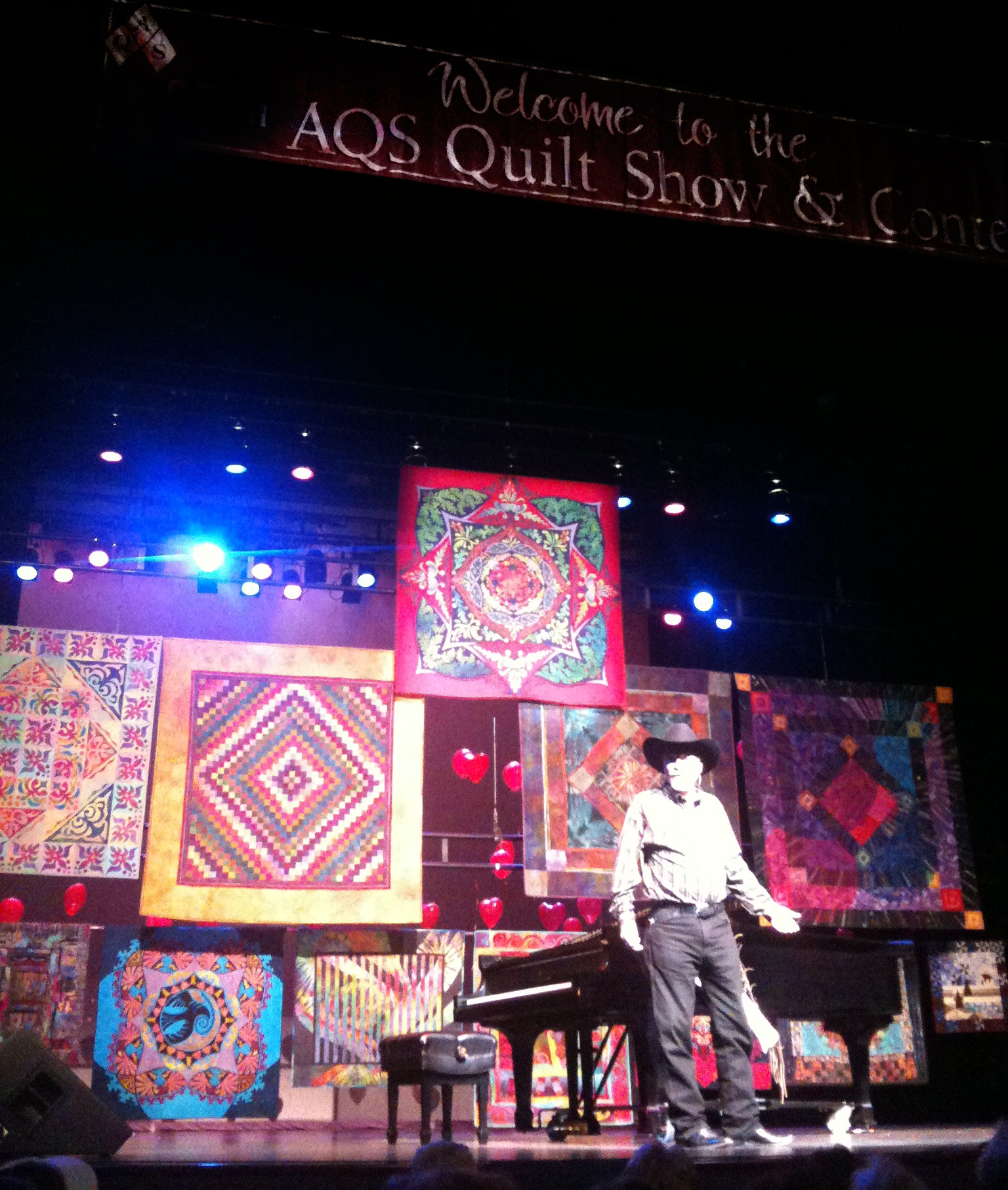 Each year thousands of quilters arrive in Paducah, KY for the AQS QuiltWeek! I have been to Paducah every year since I was a baby quilter in 1992. I grew as a quilter, made friends, and even watched my career grow as a result of AQS having me as part of the Hobbs Fashion Show back in 1998. I love going to Paducah and this year marks my 24th year to attend ( I missed in 2000 due to my move to Colorado). 
This year is also another milestone. I will be giving my 10th concert at the Carson Center on Friday evening, April 22nd. The stunning European-style concert hall there is my favorite venue in which to perform and I'm looking forward to celebrating the evening with all my quilting friends and family! I sure hope to see you there. If you are coming to Paducah, don't miss it. 
Advance tickets are available.

If you wait until you arrive, be sure to purchase tickets at the registration desk in the days preceding the concert. If you have a non-quilting spouse or friend traveling with you - bring them along. This is a fun-for-all event. See you there!