Read about Sir Lancelot and then take the poll to the right!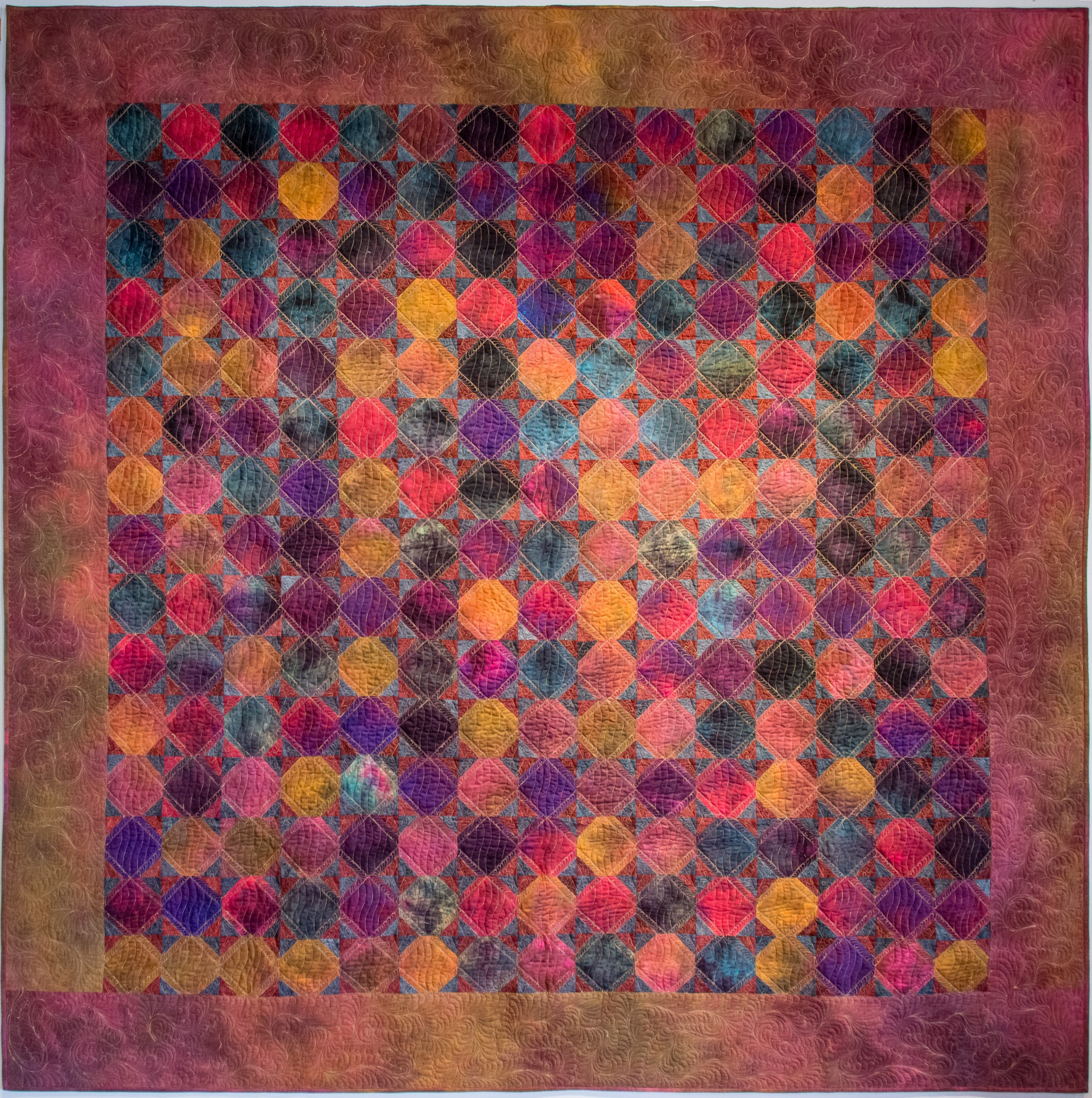 This is the 2nd in Ricky's Arthurian Legend Quilt Series. Meet Sir Lancelot! We will begin offering the kit and pattern by the end of October. Take the poll to help Ricky determine pre-sales interest in order to know how much fabric to begin dyeing for the kits. Ricky designed this quilt in elegant, low-contrast and rich autumn colors. It was made by Ricky's late father, Richard Tims, and quilted by Dana Lynch. It is based on a snowball design and only uses two sizes of squares to make the quilt. It's easy peasy - but still stunning! It measures 83.5" x 83.5".
The kit includes
• PRE-CUT SQUARES from Ricky's hand-dyed fabric (11.5 yards total) -  includes border and binding fabric.
• Two cones of Superior thread for quilting (Fantastico for top, Bottom Line for bobbin)
• The pattern (also sold separately).  

The kit is a $339 value but will be offered for ONLY $239 - which is 30% off. The kit value does not include the cutting and packaging time. Just think of the time you will save by not cutting anything other than the borders and binding for this project. Ricky will also have video lessons to accompany the project.