We're heading to New York City this week for Quilter's Take Manhattan!
Quilters Take Manhattan spans three days and this year, the main event on Saturday, held at the Fashion Institute of Technology, will double in venue space.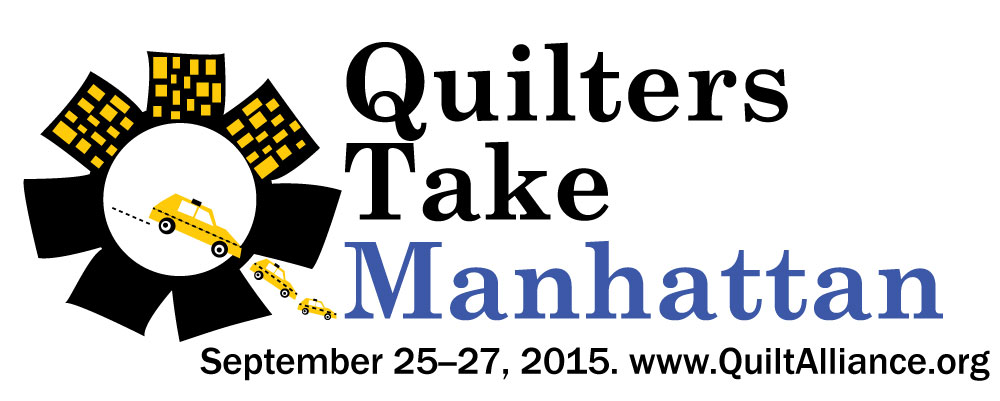 2015 add-on events this year include:
• behind-the-scenes tours with the Met Museum and the American Folk Art Museum
• workshops,
• tours of the garment district
• and a Broadway outing.
I am headlining the 2015 main event, to be held on September 26 from 9:00 am - 5:00 pm at the Fashion Institute of Technology, presenting a lecture titled, "Let the Art Find You".
I will be talking about my first career as a musician, and how I wound up finding fame and joy in quilting. I'll encourage the audience to take risks with their own work, and provide advice on how to get to the next level of personal achievement, whatever your goals may be. I hope you can join me!

There are still tickets available to the main event at FIT (Fashion Institute of Technology) and to some of the workshops and tours. For more information, contact QTM here.