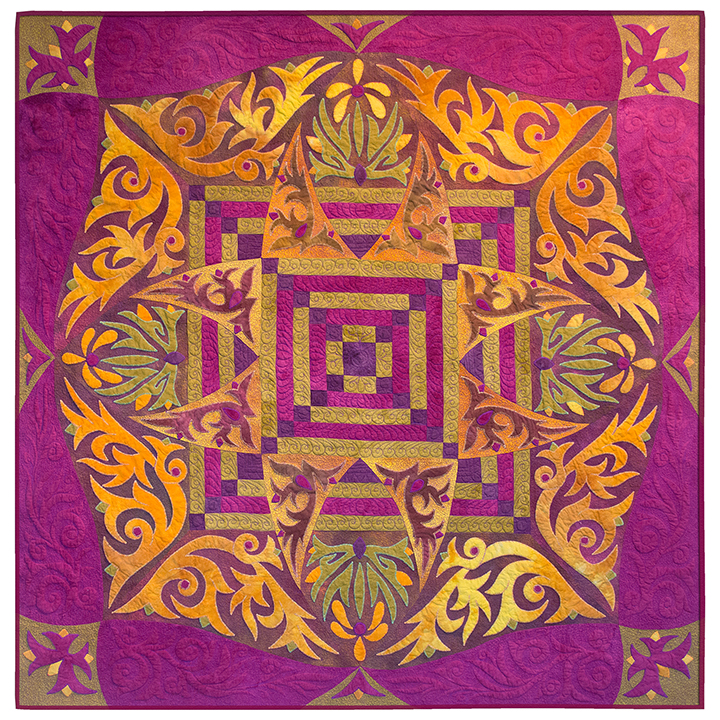 My new Lady of Shalott quilt is a three-month Block of the Month quilt. The design is reminiscent of Arhurian legend during the time of King Arthur and the Knights of the Round Table. The poem, The Lady of Shalott, by Alfred Lord Tennyson, is the basis for the first in a series of Arthurian quilts. 
Join me on the journey that begins September 1, 2014. The kits an patterns are available at the Ricky Tims Online Store.
The kit is available in two color ways.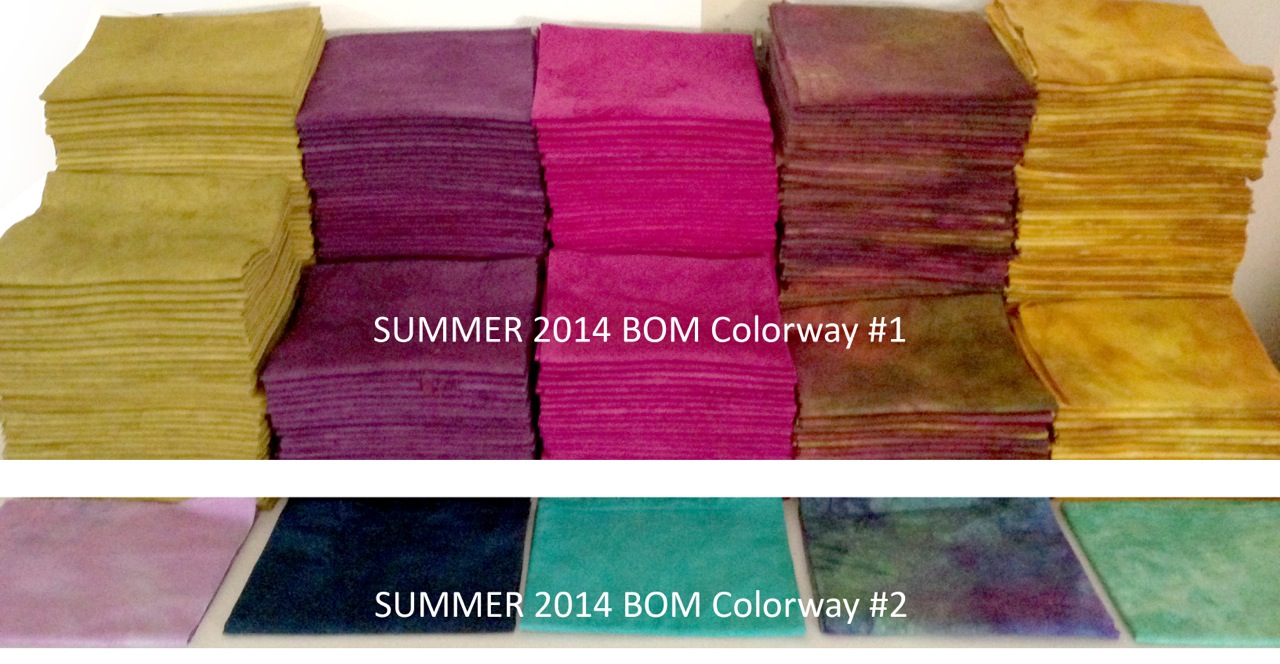 ----------------------------------------
And moving through a mirror clear
That hangs before her all the year,
Shadows of the world appear.
There she sees the highway near
Winding down to Camelot.
There she weaves by night and day
A magic web with colours gay.
She has heard a whisper say,
A curse is on her if she stay
To look down to Camelot.
—Tennyson