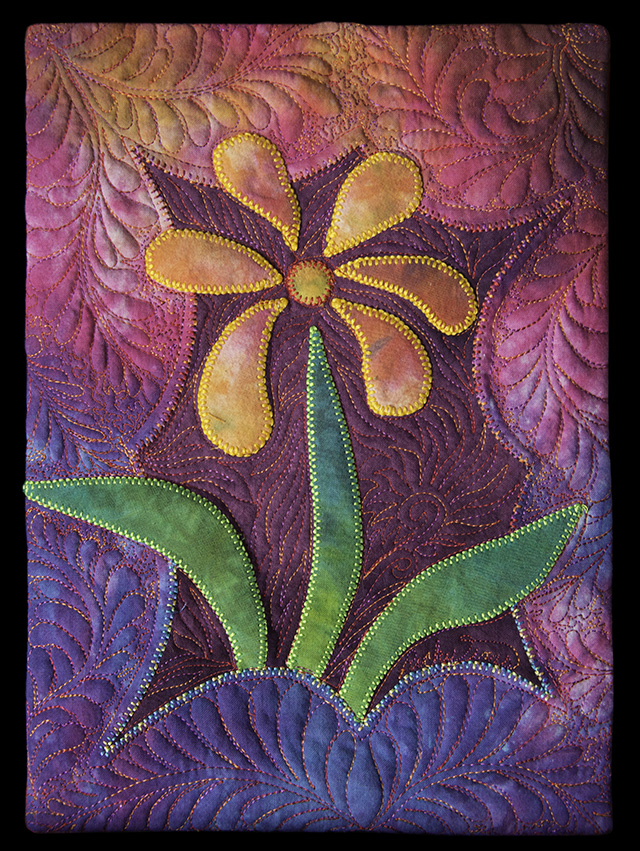 I have made a tiny little piece (approx 6" x 9") and donated it to the Rocky Mountain Quilt Museum for their upcoming fundraiser and auction called Fabric and Friends. The event is this Saturday!

17th Annual Fabric & Friends

with Master of Ceremonies David Taylor

Saturday March 23, 2013

11:30 am to 3:00 pm

Arvada Center for the Arts & Humanities


I made Wallflower from my hand-dyed fabrics. It features my iconic flower from Bohemian Rhapsody. The stitching is with Rainbows from Superior Threads.

If you would like to bid on this quilt here are the details provided to me from the Rocky Mountain Quilt Museum.

They will accept phone-in bids through Friday, March 22 until 4pm Mountain time. Bidders should call 303-277-0377 and submit their starting bid and their maximum bid. Someone from RMQM will bid on their behalf at the auction on Saturday.

You will be asked to give your name, shipping address, and credit card information. Your card won't be charged unless you have the winning bid.

Have fun bidding!