I LOVE old traditional quilts! I love the fact that they are usually a bit wonky and the grass roots designs often capture my imagination. I can't always jump in and make my own contemporary version of the old quilts that inspire me but I have been known to do so.

Recently, I discovered an image of an antique Streak of Lightning quilt in a book called The Darwin D Bearley Collection Antique Ohio Amish Quilts (©2006) published by Bernina and Darwin Bearley. It has an introduction written by Johathan Holstein. 

Inside I saw this quilt.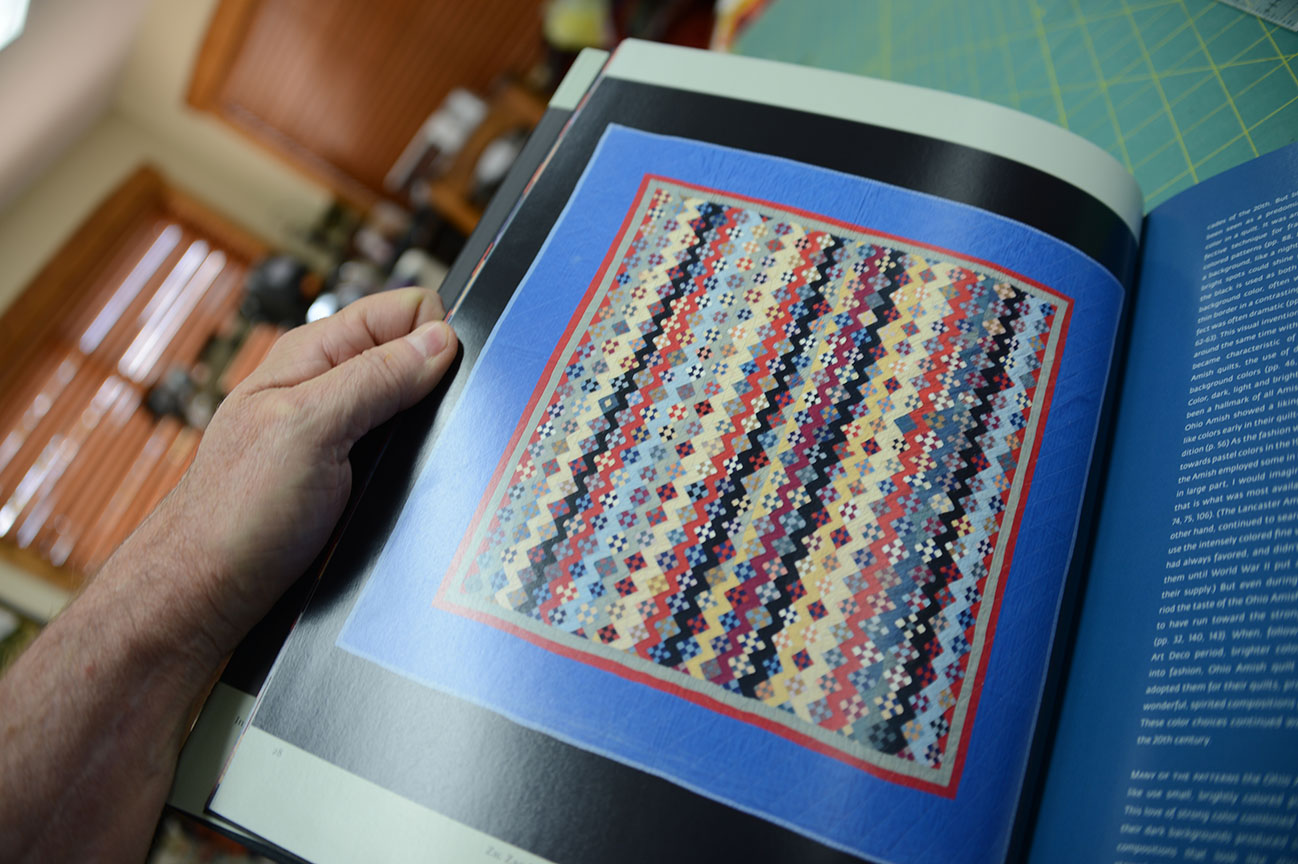 Most of you know my dad quilts. He's quilted since 1991 - we both started the same week - without planning it! Dad will turn 86 in November and this year he has not quilted very much. So during my parent's recent visit to La Veta, I wanted to see if he still had his quilting chops. I sat him in front of the Bernina 550 and told him I needed strips sets sewn together with perfect 1/4" seams. He was great! We spent a day sewing and cutting fabric using the Streak of Lightning antique quilt from the book as our guide.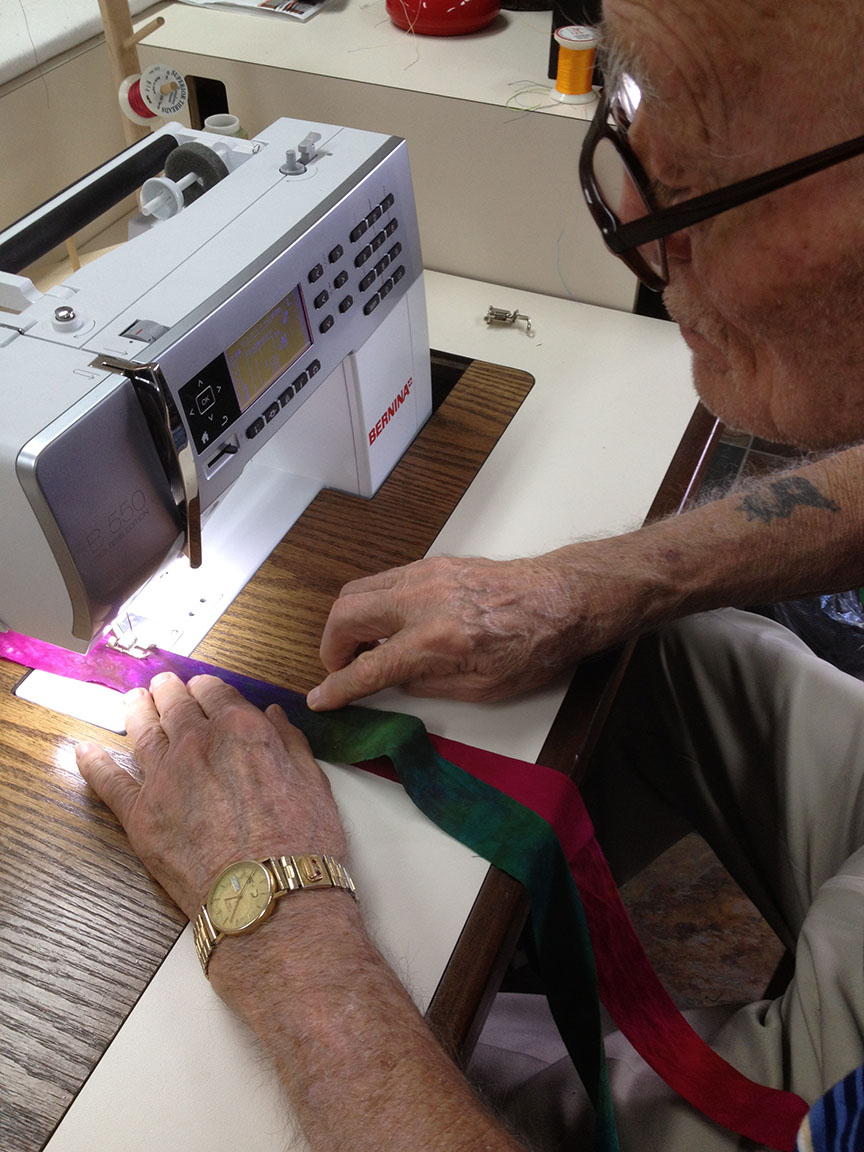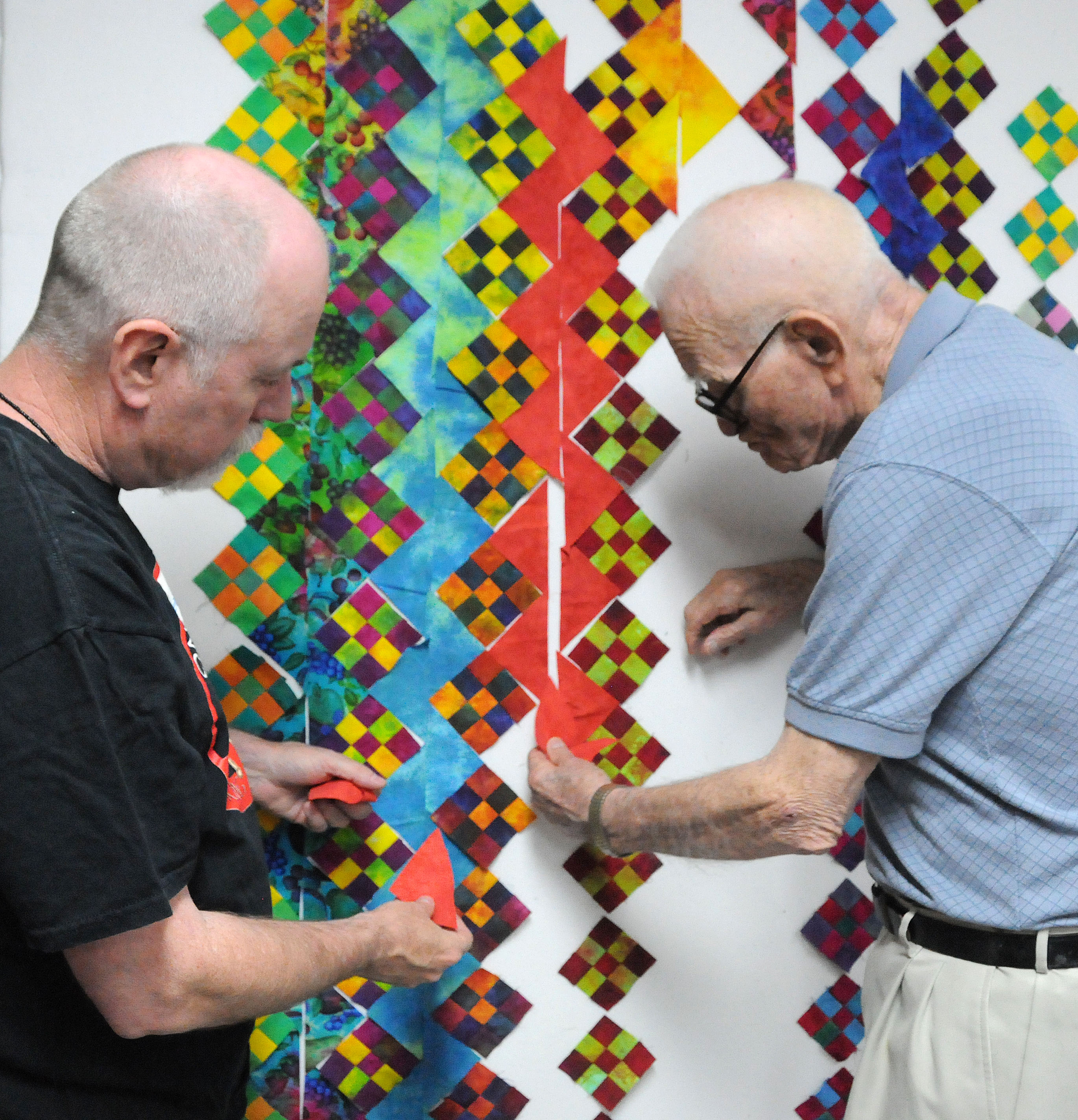 At the end of the day we had made a lot of progress.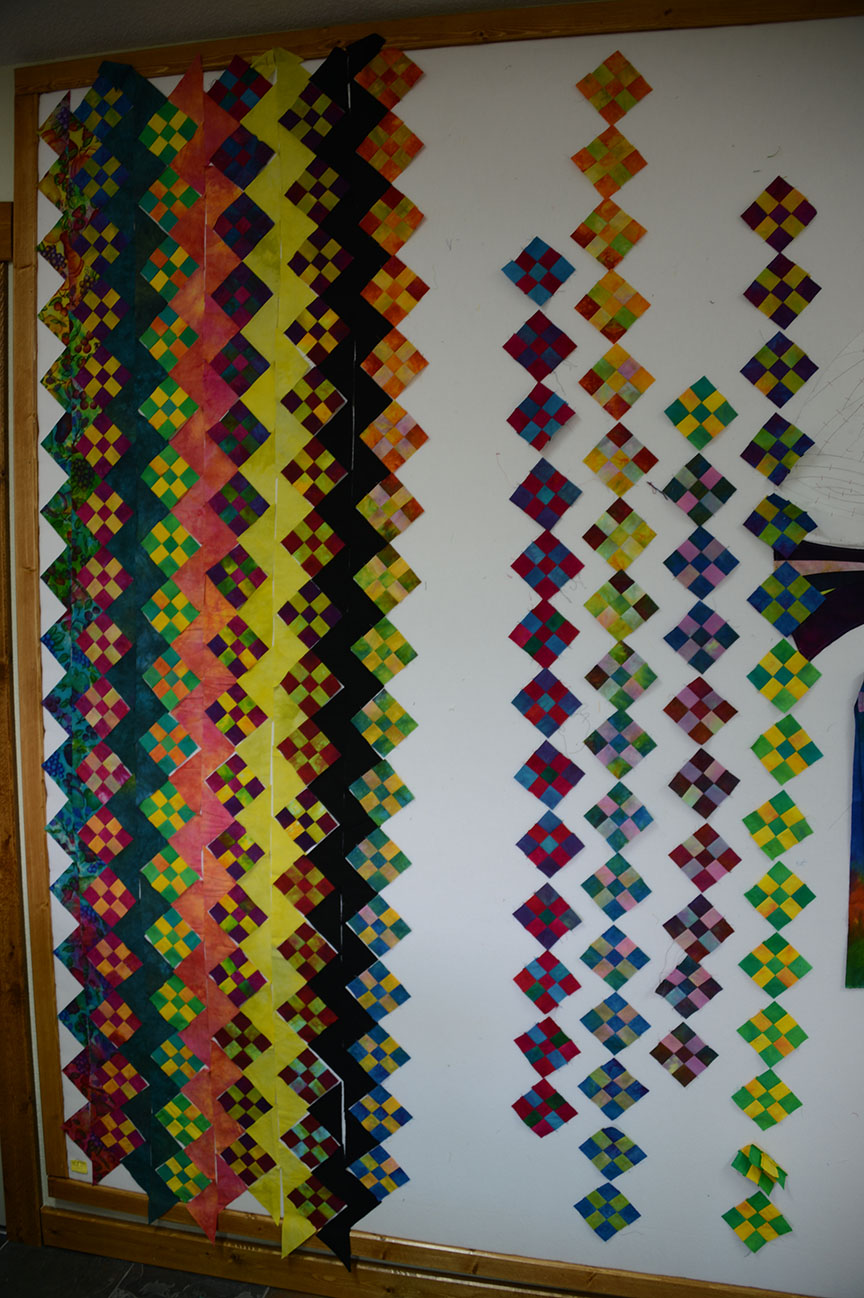 Dad is back home in Texas but today I've had time to work some more on the quilt. I feel it will be very challenge to get the colors right in this one. I want it to be colorful and contemporary because that's just what I do - so I'll keep on working - keeping my fingers crossed it all turns out great. Have you ever taken an old quilt and put a contemporary spin on it?