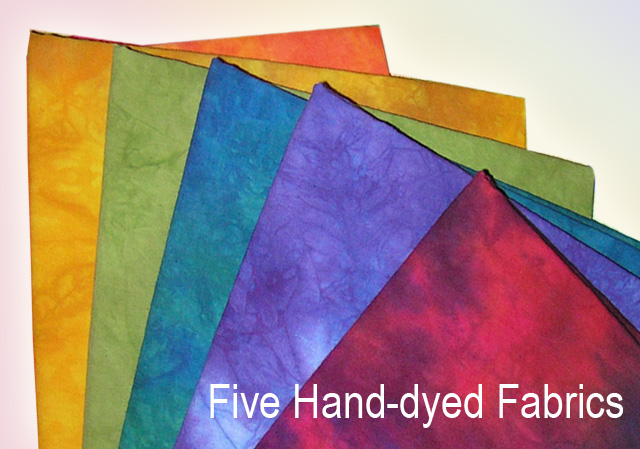 Hand-Dyed Fabric Bundles
Enjoy a selection of Ricky Tims' Hand-Dyed fabric in festive combinations picked to compliment each other.

Select any 5 Hand-Dyed Caveman or Rhapsody fabrics and receive $25 off.  Use the product named "Five Yard Bundle of Hand-Dyed Fabrics" to purchase 5 fabrics and get the discount.
Ricky Tims hand-dyed fabrics have a unique suede-like texture with a lovely soft hand. They are approximately 44" wide. The fabrics are individually hand-dyed in the USA at the Ricky Tims dye studios.