RICKY'S LAST SUPER SEMINAR WILL BE HELD IN
ST. Charles, IL - October 20-22, 2016


Don't miss out on Ricky's last Super Quilt Seminar!
In two and a half days Ricky Tims inspires quilters with techniques, projects, and can-do encouragement! You will get the equivalent of 18.5 days of content-rich sewing classes condensed into a 2.5 day seminar! How? By learning - not sewing! Joining Ricky and special guest presenter, Alex Anderson.
A $925 value for only $224 and register by August 1, 2016 at $189 and receive the EarlyBird rate automatically!! (Money back guaranteed!)
Save $736 and two weeks of your life. Spend that time in your studio making quilts!

The Ricky Tims Quilt Seminars are one-of-a-kind events!
• For ALL Quilters!
• Learn, laugh, and be inspired!
• Everyone attends all sessions!
• No Supply List
• No Sit-n-sew
• No UFOs!
• Special guest, Alex Anderson
• You will love it! Guaranteed!

"I have never attended anything that was so enjoyable and inspiring as the Ricky Tims Super Quilt Seminar. I had pretty high expectations and within the first few minutes you had surpassed them by a landslide. Thank you again for the most motivating 3 days I have ever spent. I would attend again in a heartbeat and recommend any quilter of any level to never pass up an opportunity to attend!"
— S. McNish, Canada

"If any of you fellow quilters get a chance to attend the Ricky Tims Super Quilt Seminar, do it. The best part of attending the seminar is not having to haul a sewing machine to class. No worrying about forgetting something. A co-worker asked me since I didn't take a sewing machine, how did I learn anything. Well, let me tell you - I learned a lot. Actually, not having hands on with my sewing machine was a good thing. I was able to focus on what Ricky was demonstrating, as opposed to being distracted with my sewing machine. This was money well spent and I highly recommend it."
— L. Smith, West Virginia

The Ricky Tims Super Quilt Seminars may be coming to an end, but something new is just up the road ahead. Learn about Quilt Luminarium.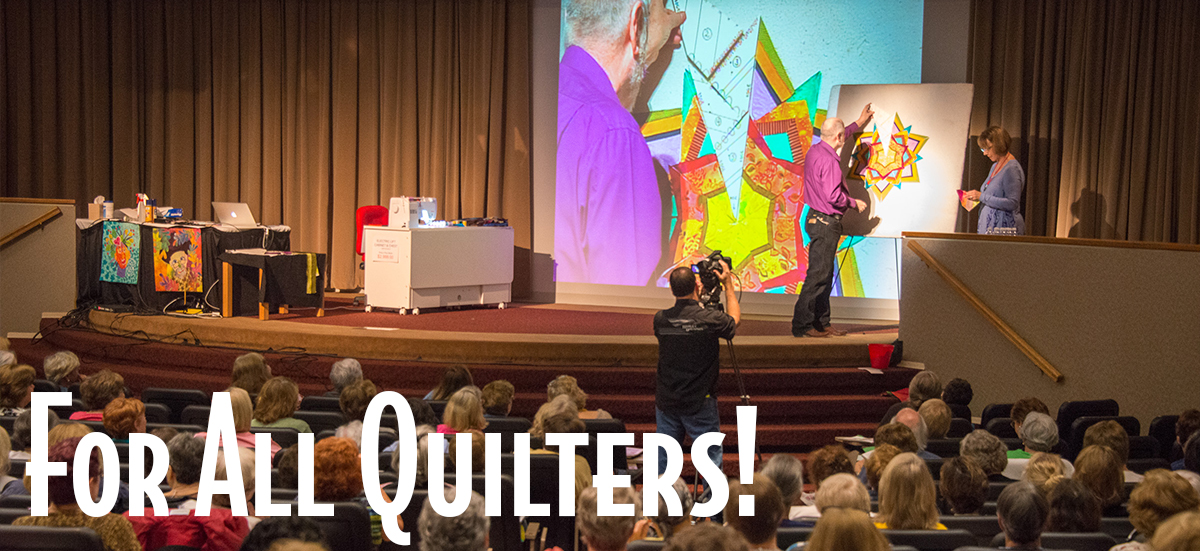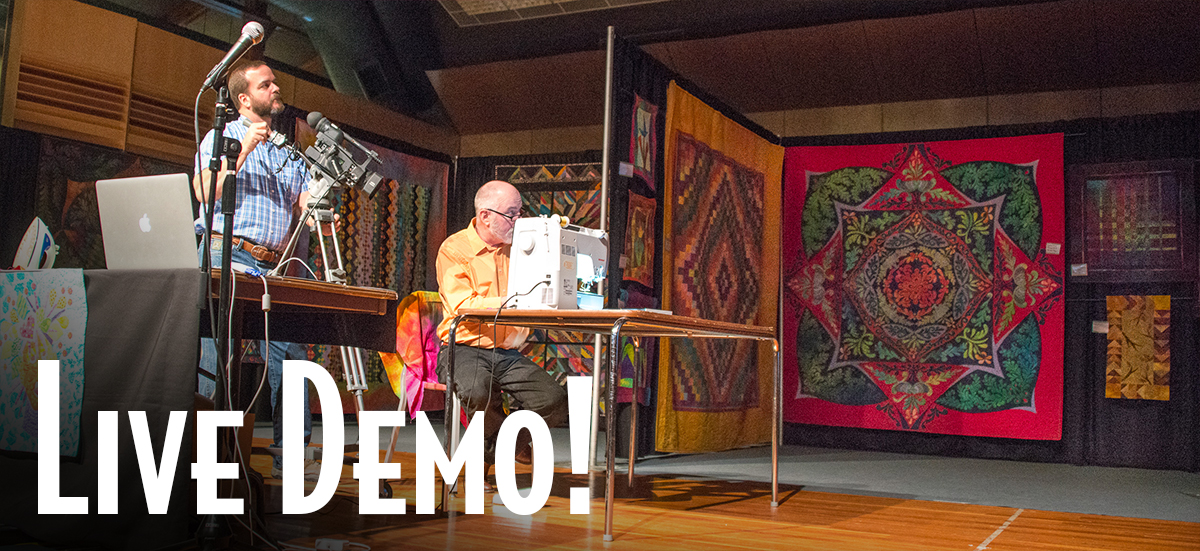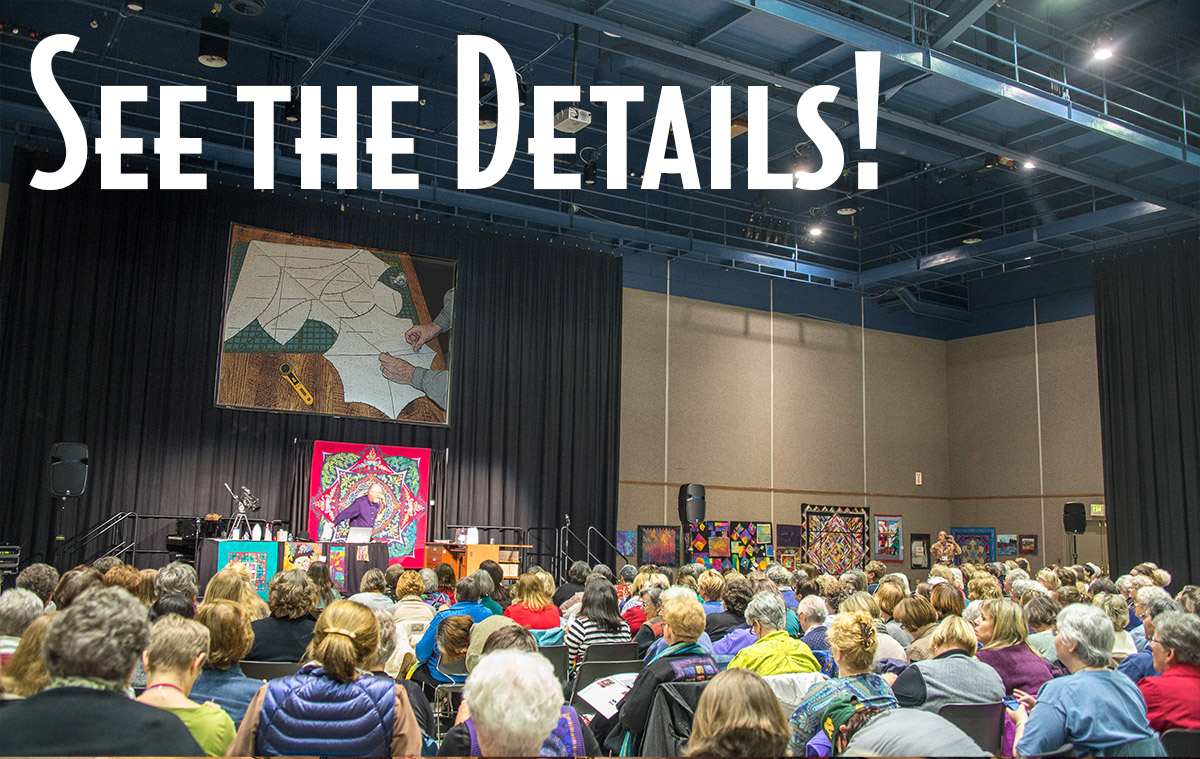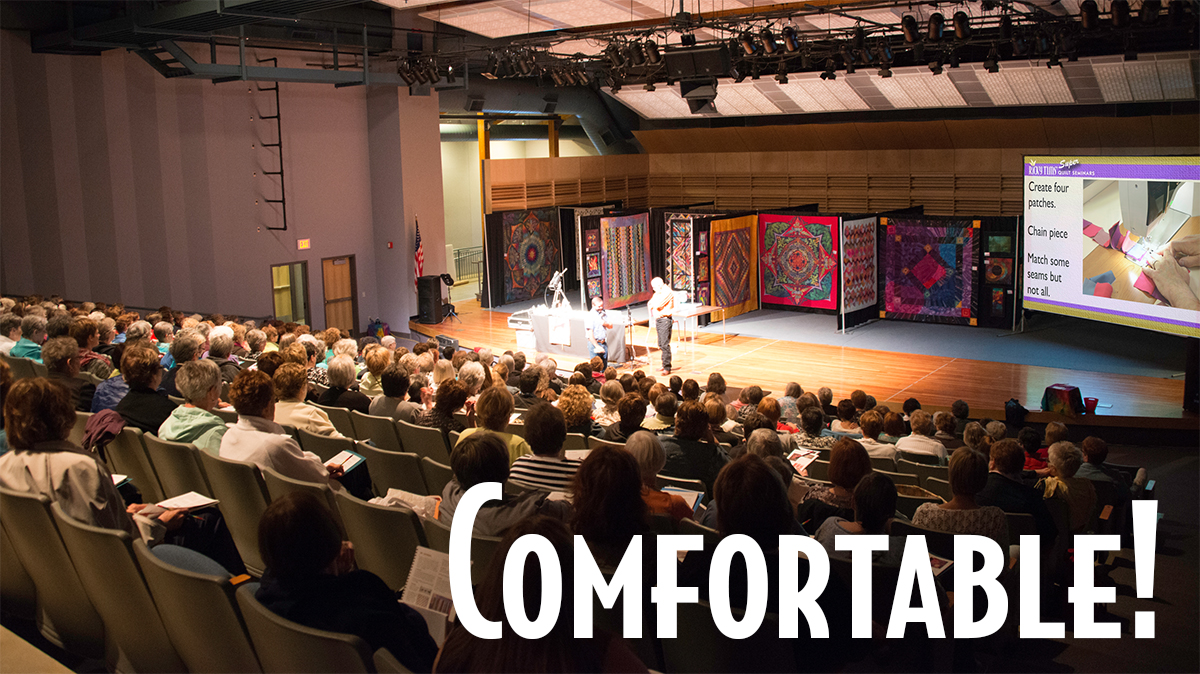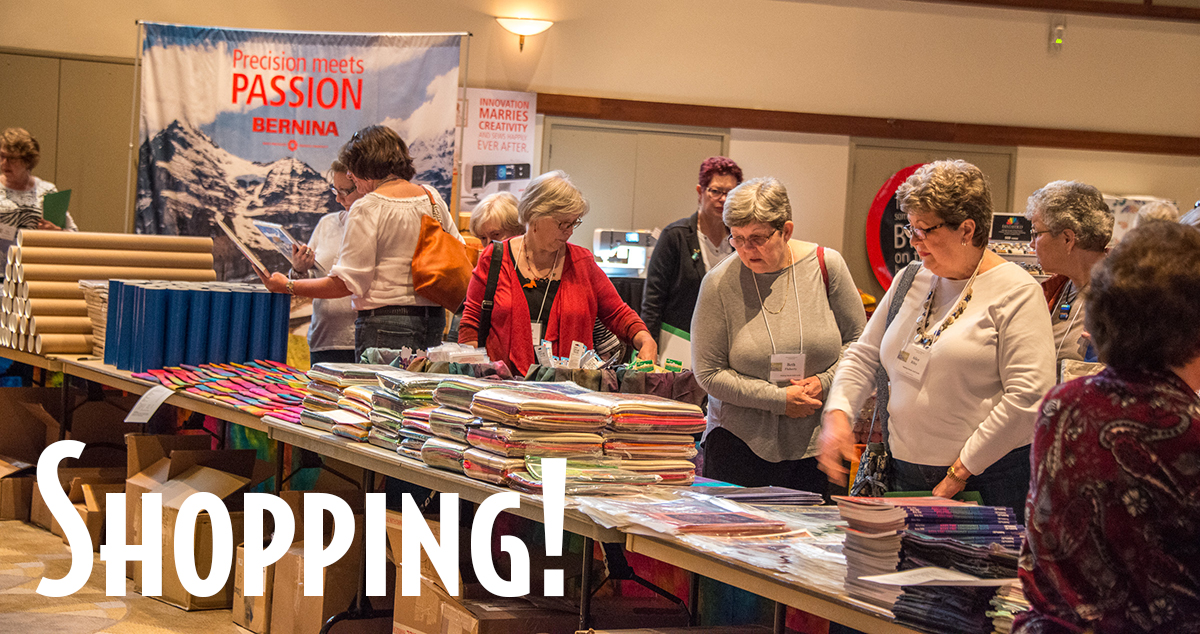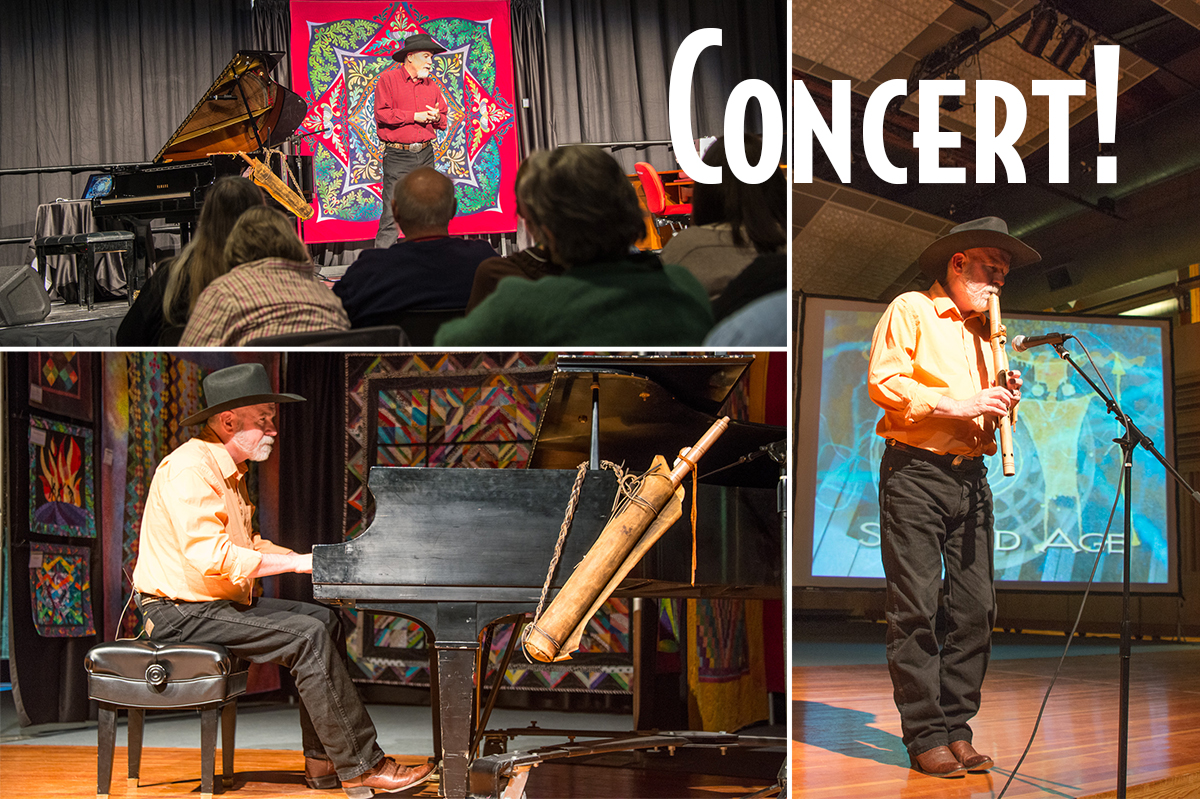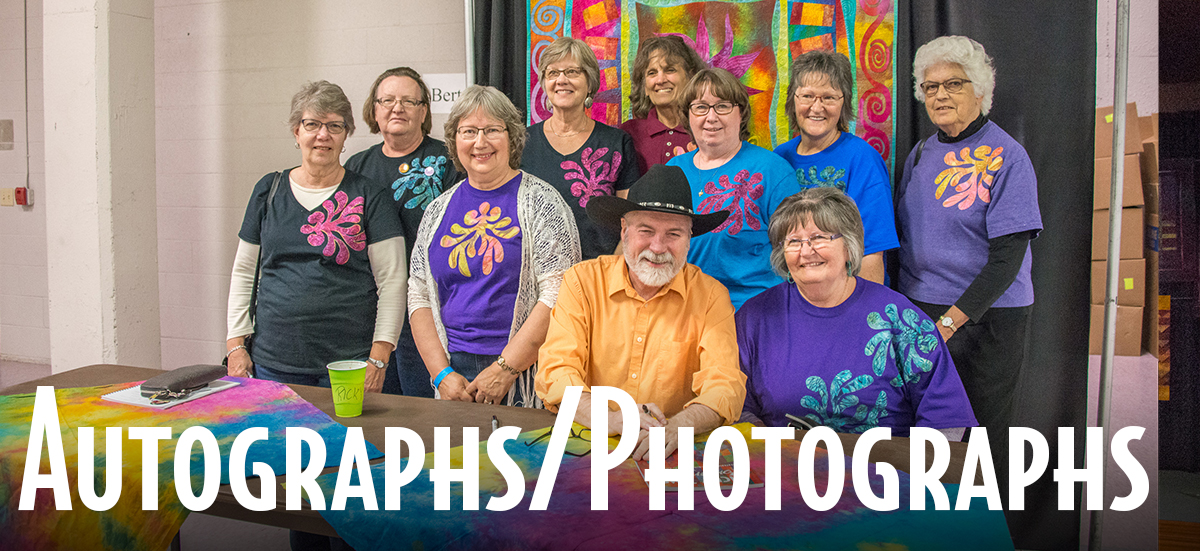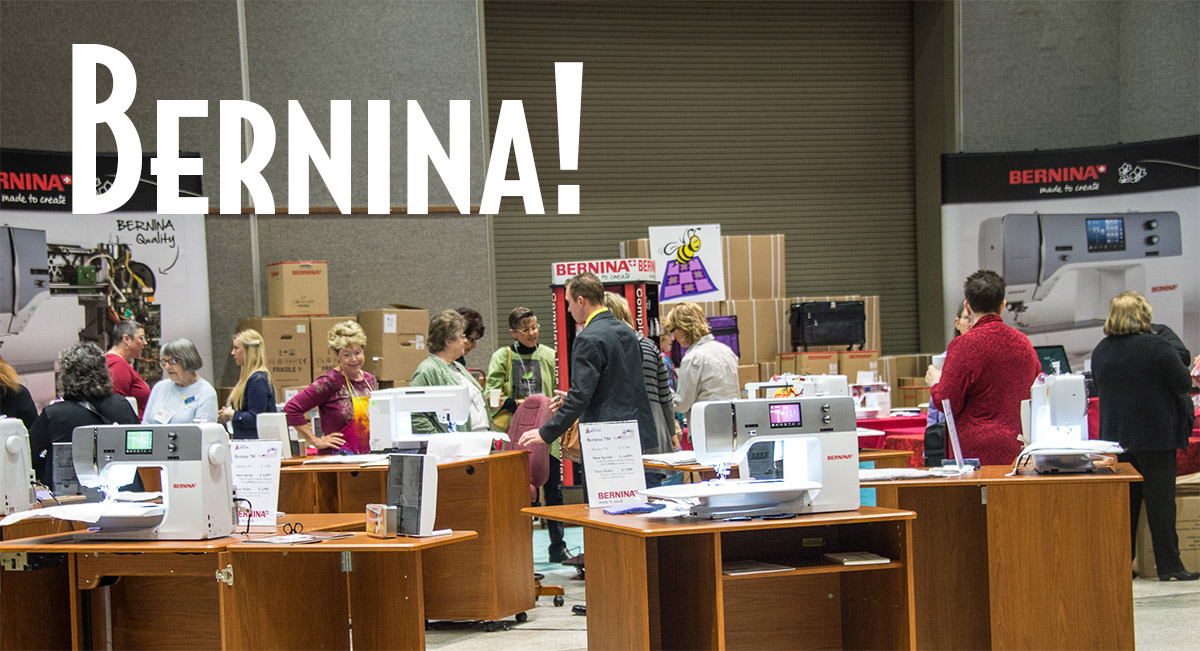 Seminar Topics:
Quilting Caveman Style - An improvisational approach to piecing without templates, measuring, or sewing quarter-inch seams.
Convergence Quilts - Magical, mysterious, easy, and fun art quilts.
Out of Your Mind - A lecture on design and composition covering the design elements of art and principles of organization. Learn to design and create your own original quilts. This study applies to both traditional quilters and art quitlers.
Rhapsody Quilts - Create your own formal, multi-technique, innovative and original quilt, with flowing curves that are mirrored and reversed to create perfectly balanced symmetry.
No Pins Precision Curves - That's right, no pins!
Setting-in Corners and Circles - Imagine sewing a circle into a hole! Not appliquéd
Magical Marking Techniques - This will change your life!
Heirloom Machine Quilting Secrets - Explore batting choices, free-motion quilting and how to manage a large quilt under a domestic machine.
Award-winning Machine Appliqué - Learn the dynamic double blanket stitch for machine appliqué
Color Basics - Learn how to look at fabrics and use your stash like a color-wheel to get the best results.
Scrappy Happiness - Discover the secrets to successful scrap quilts.
Kool Kaleidoscope Quilts - A Kaleidoscope quilt that is easy and accessible for all quilters.
Spectacular Piped Bindings - These time-saving and breathtaking bindings are put on entirely by machine.

Bobbinwork Basics

AND SO MUCH MORE!!!