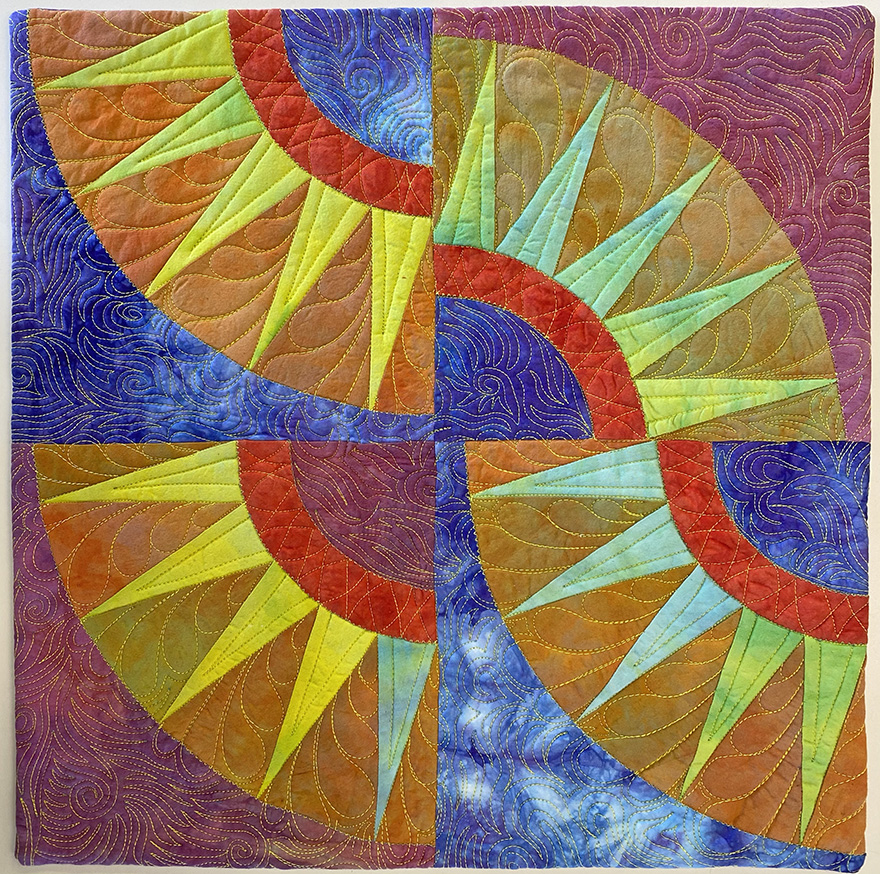 Rise Up! A Quilt Challenge
Rise up
When you're living on your knees, you rise up
Tell your brother that he's gotta rise up
Tell your sister that she's gotta rise up
          from Hamilton, by Lin-Manuel Miranda
This virtual quilt challenge is about perseverance, determination, tenacity, and fortitude. It's about your personal journey during Covid-19. All entries must have been made after January 1, 2020.
BOOKMARK THIS PAGE OR RETURN TO THE EVENTS MENU FOR SUBMISSIONS. ENTRIES WILL BEGIN ON JANUARY 1, 2021, DEADLINE IS FEBRUARY 1, 2021.
1. Any quilt created primarily from Ricky Tims hand-dyed fabric is eligible as long as it was made after January 1, 2020.
2. There are no size restrictions.
3. Additional fabrics may be used, but should not dominate the hand-dyed fabrics.
7. Entry deadline is February 1, 2021.
8. Pieced quilts, appliqué quilts, or quilts with a combination of both are acceptable.
9. Embellishments should be limited to fibers only (threads, yarns, etc).
10. Quilts must be three layers, front, batting, backing.
11. Surface alteration to the fabric should be minimal. Stamping, etc would be acceptable. Completely painting over or over-dyeing the hand-dyed fabric is not allowed.
12. Quilts previously submitted to the Stir Crazy Scrap Bag Challenge 2020 are not eligible.
12. Quilts must be completely finished and have appropriate finished edges. Binding, facing, or other.
13. Quilts must be quilted through three layers, by hand or machine, using any machine or method of quilting.
14. Originality is encouraged but all designs. Traditional, contemporary, modern, improv, and artful, are all welcome.
15. Quilts must be entirely made by one person.

FIRST PRIZE
The Grand Prize is... Let Freedom Ring, Ricky Tims's newest wall quilt (16" x 16") based on the New York Beauty quilt block and featured on an episode of The Quilt Show. Recently appraised for $2400.
SECOND PRIZE
A prize package of Ricky Tims goodies worth $250.